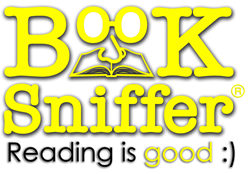 ...when more people read, the world becomes a better, stronger, safer place.
FORT WORTH, Texas (PRWEB) January 19, 2021
Today, BookSniffer launched a crowdfunding campaign under the SEC's Regulation CF rules on the StartEngine platform.
In 2017, a group of independent epic fantasy authors, frustrated with the state of book marketing, banded together to help each other build an audience of readers. After going all in to help each other succeed, each of those authors broke out by late 2018, and together achieved their dream of hitting the bestseller lists.
Realizing they had unlocked a powerful recipe that could help other indie writers, these authors founded BookSniffer.
BookSniffer is a technology platform and app built to solve the problems of obscurity and high go-to-market costs that all authors face. On the other side of the marketplace, the platform helps avid readers discover new storytellers, organize their favorite books and immerse in each author's community.
With limited grassroots marketing, the response from self-published and traditionally-published authors alike has been explosive and swift. More than 1,600 authors have rushed to join to date, and many are actively giving input for product development.
The company has rolled out an initial suite of products for authors and publishers. These products are tools designed to help authors automate book marketing, gain exposure with new audiences and communicate more consistently and cost-effectively with their existing reader base.
With a group of private angel investors already onboard, BookSniffer is now moving to give their early following of authors and readers an opportunity to get involved. Prospective investors can explore the offering in more detail on the company's StartEngine page at https://StartEngine.com/BookSniffer.
"Today is a big day for BookSniffer," says CEO Sean Hansen (who writes epic fantasy under the pen name Sean Hinn). "We're opening up the BookSniffer opportunity to outside investment. We've been overwhelmed by the response from the author community to our platform and tools, and we can't wait to build even more."
He continues, "So many authors have asked how they can get more involved and make our vision a reality faster. Today opens up an opportunity to help us raise capital and share in the profits if we succeed. Thousands of authors desperately want a platform like ours in the marketplace. We get it, and we are determined to do this right. Our team shoulders this with a deep sense of responsibility."
"Just as our founding partners helped each other break out as authors, BookSniffer is only going to reach its full potential if we build it on a foundation of collaboration. We believe the timing has never been better to encourage the spirit of community in the writing profession."
ABOUT BOOKSNIFFER
BookSniffer is a platform and app with a threefold purpose: 1) Empower readers with fun, safe positive ways to discover new books and engage with the authors they love. 2) Provide authors with free and cost-effective tools to grow their influence and connect with new readers. 3) Advance the cause of literacy throughout the world by donating up to 10% of our mobile ad revenues to libraries, literacy programs, and classrooms... because when more people read, the world becomes a better, stronger, safer place.