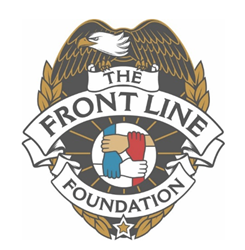 "Our events are critical to our ability to support those on the front line"
MINNEAPOLIS (PRWEB) May 19, 2021
The Front Line Foundation (TFLF) announced today that plans for two fundraising events are all systems go thanks to fewer restrictions for indoor and outdoor events. The Front Line Foundation is busy making plans to host The All American Galas on July 20 and its annual golf tournament set for September 7.
The Front Line Foundation's 2021 events kickoff on Tuesday, July 20 when the Foundation and Oath, Inc., a national nonprofit whose mission is to support disabled Military Veterans across the United States, will host The All American Gala at The Wilds Golf Club in Prior Lake. The event will begin with Green Berets parachuting from a Helicopter from more 6,000 feet, along with fireworks to start the evening. There will also be more than $200,000 dollars in Special Raffle, Live and Silent Auction and Gun Boards prizes for participants to choose from during the evening. In addition, Veteran, John Kriesel will be the evening's guest speaker, sharing his remarkable journey from losing his legs in an attack in 2006 to his time as a State Legislator and his current role as Director of Veteran's Services for Anoka County.
"With restrictions on gatherings loosening up we are all in on putting together two fantastic events to raise funds and awareness for our first responders," said TFLF Co-Founder and Board Member, Brent Rohlik. "Events like these shine a light on what we are trying to do as a foundation."
The Front Line Foundation's second fundraising event takes place on September 7, when it will host its annual golf tournament. at The Royal Golf Club in Lake Elmo. This year the event will commemorate the 20th anniversary of the September 11, 2001 tragedy that forever impacted our country and our country's First Responders. Planners of this event wanted to be cognizant of the significance of 20th anniversary of this tragedy and to allow those who have attended the event before the ability to commemorate the actual day of September 11 in a way that is best for them.
"The year 2020 was an incredibly hard year for many," said Justin Zenanko, TFLF Co-Founder and Board Member. "Twenty years ago, when 9-11 happened people came together despite their differences and supported our First Responders. I am hopeful 2021 can be the year we realize once again how extremely fortunate we are to be protected every day by these great men and women."
In 2020 the families of four First Responders and the family of the 2020 Beyond the Call of Duty Award recipient were granted funds to help them with expenses to bridge the gap between a tragic event and the time when benefits begin.
TFLF paid out benefits to the families of the following four First Responders who died serving others: Charles P. Nord, Kort M. Plantenberg, James A. Rogers, and Darryl Drusch. In addition, TFLF supported the family of Arik Matson, the recipient of the TFLF 2020 Beyond the Call of Duty Award.
Founded in late 2018, The Front Line Foundation was formed to support Law Enforcement Officers, Firefighters and EMS first responders across Minnesota. And the National Guard while they're serving in our communities. The Foundation grants financial support to families of first responders who have died in the line of duty. The Foundation's mission is to bridge the gap between the death and benefits being paid, which can help families with ongoing expenses. The Foundation also provides support in the purchase of tactical equipment for first responders, which is not included in department budgets.
One of the latest donations of The Front Line Foundation was a grant to Anoka County to send paramedics to advanced casualty training courses at Camp Ripley in September. These paramedics will become medics on the county's S.W.A.T. Team. Training like this helps ready first responders for real-world situations that are common in the field.
"These courses teach paramedics how to care for injured people during critical and stressful situations," said Bruce Hildebrandt, TFLF Board Member and Ambulance Operations Manager for Allina. "This donation provides a specialized type of training that will further protect law enforcement officers who are in the most dangerous of positions."
Rohlik said that being able to provide funds to help paramedics in the line of fire is just another way The Front Line Foundation is working meet the needs of first responders.
"Our events are critical to our ability to support those on the front lines," he said. "We are looking forward to great attendance and support at these first-class events."
About the Front Line Foundation:
The Front Line Foundation began as an attempt to help and support our Fallen Heroes, including Law Enforcement Officers, Firefighters, EMSs, and the Minnesota National Guard. The Frontline Foundation provides support to those who died while in the line of duty, by giving benefit payments to dependents of fallen first responders. Law Enforcement Officers, Firefighters, and EMS First Responders face armed and dangerous criminals, impaired individuals wielding weapons, even emotionally charged, and threatening domestic disputes. They are The Front Line Defenders of our neighborhoods, towns, and cities who face and diffuse the high-risk, frequently appalling situations we know or hear about, with disbelief, on the news. In addition to providing endowments and support for the families of fallen heroes, The Front Line Foundation will underwrite scholarships and training registration costs for Front Line personnel as well as support preparedness training for safety officers in hospitals, schools, and places of worship. Further, we assist with the purchase of needed safety and tactical equipment not currently within the budget of the local unit of government. For more information, please visit http://www.thefrontlinemn.org