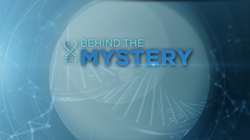 "To be a patient advocate is to arm yourself with the latest research, knowledge and resources for the community and so far we've been able to touch the lives of millions of people through the 100+ disease specific segments we've aired so far," says Carri Levy, Creator of Behind The Mystery
DEERFIELD BEACH, Fla. (PRWEB) October 20, 2020
"Behind the Mystery: Rare and Genetic" (BTM) is a recurring health segment on the national, award-winning morning show, The Balancing Act, that highlights the emotional, scientific and medical aspects of rare and genetic diseases. For the past nine (9) years, BTM has been bringing these often undiagnosed, misdiagnosed and complex medical conditions to the forefront by partnering with pharmaceutical and biotechnology companies who are on a mission to educate the public, leading to earlier diagnosis and treatment. To date, the show has featured over 100+ disease states and is an invaluable resource to people suffering from these disorders and the entire rare disease community.
This extended 30-minute "Special Edition" of Behind the Mystery: Rare and Genetic will air on October 26st on Lifetime TV and will then stream online at: https://thebalancingact.com/rare. Featured rare diseases:

Urea Cycle Disorder (UCD) - UCD is a rare genetic disease that affects about 1-in-35,000 births in the US, the most common subtype being OTC. It is caused by changes in a group of genes that control the urea cycle in our bodies. Invitae UCD Genetic Testing Program, sponsored by Horizon Therapeutics, allows families to be tested for a UCD, at no cost to the patient. In this episode, BTM travelled to Seattle to meet the co-founders of Connecting Families, UCD Foundation (ucdfamily.org) – Robyn and Michael Deleon. Robyn and Michael lost their son to OTC at 7 months old and share their story. For more info on UCD, visit http://www.invitae.com/en/ucd/ or UCDinCommon.com.
Acromegaly - Patients with this rare disease produce too much growth hormone and have elevated insulin-like growth factor-1 caused by a pituitary adenoma, which is a noncancerous tumor in the pituitary gland. Symptoms include enlargement of the nose, hands, feet, as well as an increase in shoe size and ring size. Due to the broad range of symptoms and lack of awareness, it can sometimes take up to 10 years to receive a diagnosis. Dr. Lewis Belvins, MD, Neuro-Endocrinologist, UCSF, discusses the importance of early diagnosis, the most common signs and symptoms, and treatments. President of the Acromegaly Community, Jill Sisco, shares her story and how it took 12 years to receive her diagnosis. For more info on Acromegaly, visit http://www.acromegalycommunity.org or http://www.acromunity.com/en-us/
"To be a patient advocate is to arm yourself with the latest research, knowledge and resources for the community and so far we've been able to touch the lives of millions of people through the 100+ disease specific segments we've aired so far," says Carri Levy, Creator of Behind The Mystery
###
About The Balancing Act: The Balancing Act is a morning show created and produced by BrandStar that offers sensible solutions and essential information in a fun, entertaining format; providing resources to help people do life better. Now in its 19th season, The Balancing Act features everything from delicious recipes, style makeovers and dream getaways to parenting tips and the latest news in health and wealth. Tune in to The Balancing Act weekdays at 7:30 a.m. (ET/PT) on Lifetime®, and find all previously aired episodes on TheBalancingAct.com.