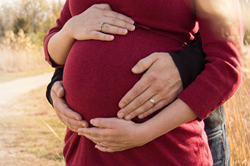 "While medical challenges are unavoidable in delivery, the psychological distress around them can be mitigated without interrupting the medical procedure," says Miron-Shatz.
CAMBRIDGE, England (PRWEB) January 14, 2019
A new study takes a close look at birth stories, and finds the tricky role of support.
With over 130 million births a year worldwide, it's crucial to learn what women need to face the physical and psychological challenges birth brings. How these challenges are dealt with can determine whether or not they will lead to painful memories, even to post-traumatic responses. Talya Miron-Shatz, PhD., a visiting researcher at Cambridge University, and CEO of Buddy&Soul, a platform for personal development, along with Yasmine Kalkstein and Leah Jenny Israel attempted to quantify and clarify how women internalize birth challenges and the support (or lack thereof) offered during these challenges.
Women pour their hearts out online when sharing birth stories, providing an invaluable insight into their experiences, in their own words. Miron-Shatz and her colleagues analyzed the stories where the birth diverged from the plan. They found that, on average, each woman described nine challenges per birth, varying from being cold, to suffering excruciating pain.
When the challenges weren't met with support, they were more likely to be perceived as negative events. Such as this woman who was ignored by her female doctor: "I was told she couldn't administer the epidural until I was not in a contraction. She began preparing, and I said, 'I'm contracting,' but she went ahead anyway."
Support can alter how a challenge is perceived. Appropriate support by partners and medical staff enabled these women to internalize challenges as positive or emotionally neutral events in their labor, almost regardless of the medical challenge. "One of our participants said the doctors inserted the epidural needle twice. This could have been a nightmare, but she knew why it happened — she was shaking so much the first time. We named this 'informational support' which allowed the woman to summarize the challenge as emotionally neutral, thereby reducing her chances of suffering from PTSD after her birth," Miron-Shatz explains.
Shared decision making, the emerging wave in medicine, calls for allowing patients to partake in decisions. The first step toward that is to provide them with information, answer their physical needs, and provide emotional support. "Buddy&Soul gives patients tools to manage their medical condition based on my research experience", says Miron-Shatz, "but providers also need to be in the loop." This study is the first in a series of articles which the researchers plan to use to create psychological guidelines for dealing with patients in general, and specifically women in delivery.