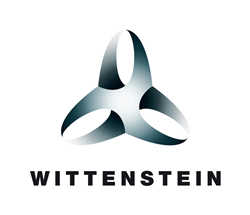 WHIS will have exciting announcements to make during Embedded World 2019
BRISTOL, UK (PRWEB) January 31, 2019
WITTENSTEIN high integrity systems (WHIS) are exhibiting and speaking at Embedded World Exhibition and Conference this year. Visitors will find the WHIS booth at Hall 4, Stand 369, and can attend WHIS's conference session on the 26th February in the functional safety stream at 11am. Embedded World is a leading international world fair with exclusive focus on embedded technologies.
The paper being presented at the conference is entitled "Safety Critical RTOS: Adapting across Applications." It will be presented at 11am on Tuesday the 26th February by Andrew Longhurst, Business Leader of WITTENSTEIN high integrity systems. The Embedded World Conference covers all aspects of the development and application of embedded systems, from fundamental technologies to development processes and special fields of application. With over 2,100 participants, the Embedded World Conference is the largest event of its kind in the world.
Attendees who visit WHIS at booth 4-369 can take part in a range of interactive workshops and demos. Throughout the day WHIS engineers will be presenting talks on the stand, focusing on Safety, Multicore, and upgrading from Amazon FreeRTOS to OPENRTOS and SAFERTOS.
WHIS will have exciting announcements to make during Embedded World 2019, concerning new partnerships and solutions.
Be sure to visit WHIS with any RTOS related questions as experienced engineers will be on hand to help throughout the show. For more information on high integrity systems, please visit http://www.highintegritysystems.com/
WITTENSTEIN high integrity systems is a safety systems company that produces and supplies real time operating systems and platform solutions to the Automotive, Aerospace, Medical and Industrial sectors worldwide. For more information, please visit https://www.highintegritysystems.com.