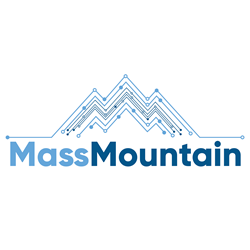 I am proud to be a part of the underrepresented group of women business owners in the field of technology and excited to be a part of the innovation and opportunities that are certain with the ever-changing digital world we are living in
GRAND RAPIDS, Mich. (PRWEB) March 18, 2021
Minnesota based Mass Storage Systems Inc. has recently been acquired by community leader and local entrepreneur, Lisa Jabara Newell and rebranded as Mass Mountain Technologies. They have established a secondary HQ, as well as their sales and marketing office in Grand Rapids, MI. The company has been a leader of cutting edge technology in the data storage and back up world since 1996. The ownership and location change bring a new growth strategy and innovation to their branding, market focus, product offering and everyday operations. According to various 2020 research studies, women hold only a quarter of all technology jobs and women owned technology companies are even more rare. Lisa Jabara Newell, is excited to once again contribute to the West Michigan business community with her newest venture.
Mass Mountain Technologies' legacy of excellence continues with their commitment to bringing data storage and backup solutions at industry-defying speeds and affordability to organizations domestic and international. "In the last decade, digital technology and innovation have brought a transformation in our society, impacting how we tackle some of the world's biggest problems and how organizations are able to reach their customers and grow. I am proud to be a part of the underrepresented group of women business owners in the field of technology and excited to be a part of the innovation and opportunities that are certain with the ever-changing digital world we are living in," says owner, Lisa Jabara Newell.
Mass Mountain Technologies is a market leader in designing and manufacturing customized data solutions for enterprise level organizations, up to the multi-petabyte level. Their focus is providing fast and reliable customized data backup and storage with an emphasis on innovation, security, scalability, industry-leading performance speeds, word class service, support and value. Their patented product portfolio has created a buzz in the technology and data storage world with their unique hardware, software and cloud offerings that provide high speed, security and affordability customized to the needs of organizations of all sizes.
"In light of the exceptional circumstances and changes the last year has brought, innovative IT solutions have made it possible for organizations to keep business moving. We want to provide reliable and affordable support to strategic leaders and professionals in all industries that will allow them to perform their mission critical tasks and business decisions with confidence and without complications," Ms. Jabara Newell said. "Additionally, we are excited to contribute to our West Michigan business community by bringing our unique, trusted business model and future job opportunities to our amazing state."
Business leaders and organizations interested in additional business, product and service information are invited to connect with Mass Mountain Technologies through their website, https://www.massmountain.com.