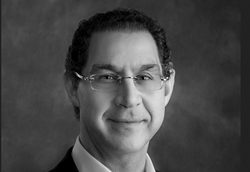 Discount plastic surgery is never worth the risk.
NEWPORT BEACH, Calif. (PRWEB) July 17, 2020
A June 2 article on Daily Mail reported on a fitness model who recently appeared on the reality show, Botched, to seek help for her mishandled breast augmentations. The article says that her first procedure, unbeknownst to her, was performed by a dentist and not a plastic surgeon, as she had assumed. The woman then found a surgeon to revise her procedure, only to find out the doctor did not have the proper license. She was consequently left with implants double the size she requested and which eventually became misshapen. Orange County-based board certified plastic surgeon Dr. Michael A. Jazayeri says that, while this is a fairly extreme case, proper research is crucial when it comes to finding plastic surgeons. This is needed, says the doctor, both to ensure a good outcome and protect the health and safety of the patient.
Dr. Jazayeri says that discount plastic surgery is never worth the risk. Too many individuals are attracted to the cheaper options for getting enhancements, often traveling to another country – usually with more lax regulation – for a procedure that costs a fraction of the price that it would back in the United States. The Southern California surgeon cautions that these options are almost always performed by unqualified individuals who are not likely to be properly licensed or trained and who may not even be MDs. Unsurprisingly, these discount operations often result in botched procedures. Not only can these faulty surgeries cause serious health issues, and even death, Dr. Jazayeri says, the additional expenses required to fix the mistakes usually end up costing much more than if the individual had just gone to a reputable plastic surgeon to begin with.
The doctor stresses that the best course when researching potential surgeons is to only consider board-certified plastic surgeons. Unlike cosmetic surgeons, plastic surgeons must be trained for an additional two years after receiving their MDs. After that, board certified plastic surgeons may only receive their qualifications after rigorous examination by leading doctors in the field. Dr. Jazayeri says that getting a cosmetic procedure or plastic surgery performed by a board-certified plastic surgeon, especially one who has garnered testimonials from satisfied former patients, not only helps to ensure that patients will receive the enhancements they're looking for, but also that the procedure is completed safely.
Dr. Michael A. Jazayeri is certified by the American Board of Plastic Surgery and boasts over 20 years of experience. Readers interested in learning more about his services may call his office at (714) 834-0101 or visit http://www.drjaz.com.