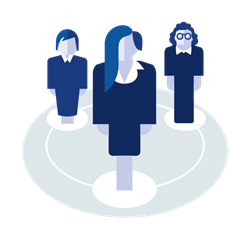 "This is the most exciting field to be in. You can make it what you want to be. There is never a lack of challenge and there's always opportunity for growth."
San Francisco, CA (PRWEB) August 03, 2017
Cobalt, a SaaS pen testing platform, received over 300 responses to a survey about women in cybersecurity. Here's what was found out:
While some may assume that women working in this field is something new - it's not. 37% of respondents (311 in total) have been working in the field for 10 or more years. 54% of respondents have been working in the field for more than 5 years.
"This is the most exciting field to be in. You can make it what you want to be. There is never a lack of challenge and there's always opportunity for growth." said Chief Privacy and Information Security Officer at Markel Corporation, Patricia Titus.
Fewer than 50% of respondents entered the field via IT or Computer Science. The respondents are diverse in their backgrounds, coming from Compliance, Psychology, Internal Audit, Entrepreneurship/Sales, Art, and more.
Press coverage on the topic of women in cybersecurity also has a tendency to focus on the negative - underrepresentation, unfair pay, and challenges in the workplace. These aspects are true, however there is also another story that's just as true, and that's how many women in the field are thriving. There are hundreds of women in the industry that love their jobs, feel deeply satisfied by the work they're doing, and are tremendously successful. And this report helps shine a light on these women.
"I've had my fair share of the negative experiences that you hear about. Along the way, I've also had great mentors helping me to see what matters and what doesn't. These days, my first priority when it comes to work is surrounding myself with people that I like and respect, and who like and respect me. Second priority for me is the ability to make a big impact." said Caroline Wong, VP of Security Strategy at Cobalt.
Read the full report here: https://resource.cobalt.io/women-in-cybersecurity-a-progressive-movement-2017