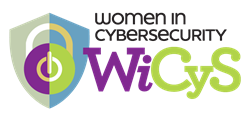 Demand for cyber talent has never been higher, and teams of different backgrounds are critical in our ever-evolving industry.
COOKEVILLE, Tenn. (PRWEB) January 26, 2021
Women in CyberSecurity (WiCyS) and the International Consortium of Minority Cybersecurity Professionals (ICMCP) are excited to team up with Target to help expand access to the National Cyber League (NCL) virtual competition and training program for 500 women and BIPOC members. The goal of the partnership is to introduce cybersecurity and technology careers to more underrepresented students.
"By offering opportunities for our WiCyS and ICMCP student members to explore the cybersecurity lessons in the NCL games, it's opening up gateways for more diverse populations to hone in on the skills needed for success," said Lynn Dohm, executive director of WiCyS. "We are so grateful to Target for supporting our members so they can further prepare for cybersecurity and technology careers."
Last Fall, 190 WiCyS and ICMCP members aspiring to break into the cybersecurity field competed in the online NCL competition – a training program where participants tackle simulated, real-world scenarios to improve upon and demonstrate their cybersecurity skills. Players encounter various educational challenges including cryptography, log analysis, password cracking, web application exploitation, and open source intelligence.
Upon completion, all participants receive a scouting report from the NCL that is a valuable addition to their resumes when entering the cyber workforce. Five scholarships to attend the WiCyS 2021 conference in October are also being awarded to the top student players.
"Demand for cyber talent has never been higher, and teams of different backgrounds are critical in our ever-evolving industry. We're grateful to partner with other organizations committed to building a stronger, more diverse pipeline of cyber professionals," said Rich Agostino, SVP, chief information security officer at Target. "This first-time collaboration between the WiCyS and ICMCP will help us collectively increase our impact and reach."
More than 12,500 students from over 620 U.S. high schools, colleges and universities participate annually in NCL competitions. NCL is a 501(c)3 non-profit organization founded in 2011 by cybersecurity-focused academics from several public agencies.
The Spring Season of the NCL competition begins February 15 and runs through May. The WiCyS/ICMCP applications are being accepted starting January 25. For more information and to apply for sponsorship, made possible by Target, visit https://www.wicys.org/benefits/targets-ncl-training-program/.
About WiCyS:
Women in CyberSecurity (WiCyS) is the 501(c)(3) nonprofit organization with international reach dedicated to bringing together women in cybersecurity. Founded by Dr. Ambareen Siraj from Tennessee Tech University through a National Science Foundation grant in 2013, WiCyS offers opportunities and resources for its members and collaboration benefits for its sponsors and partners. WiCyS' strategic partners include Amazon Web Services, Bloomberg, Cisco, Facebook, Federal Reserve Bank of New York, Flatiron, Fortinet, Google, HERE Technologies, IBM, Lockheed Martin, Microsoft, Nike, Oak Ridge National Laboratory, Optum, Palo Alto Networks, SANS Institute, SAP, SentinelOne, SpearTip, Target, University of California San Diego, Verizon, and Workday. To partner with WiCyS, visit https://www.wicys.org/support/strategic-partnerships/.
About ICMCP:
The International Consortium of Minority Cyber Professionals (ICMCP) was created as a 501(c)3 non-profit association dedicated to the academic and professional success of minority cybersecurity students and professionals. Its mission is to achieve the consistent representation of women and minorities in the cybersecurity industry through programs designed to foster recruitment, inclusion and retention – one person at a time. The ICMCP tackles the 'great cyber divide' with scholarship opportunities, diverse workforce development, innovative outreach, and mentoring programs. Visit ICMCP.org to learn more.
About National Cyber League (NCL):
Founded in 2011 by an alliance of public agencies dedicated to developing the next generation of cybersecurity professionals, NCL is a nonprofit cybersecurity competition that measures the ability of students to perform real-world cybersecurity tasks. Powered by industry-leading cybersecurity skills evaluation technology from Cyber Skyline, the competition has students identify hackers from forensic data, break into simulated bank websites, recover from ransomware attacks, and more. Visit nationalcyberleague.org and cyberskyline.com to learn more.