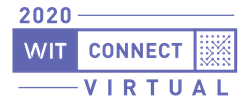 As a female musician who works with technology to create music, I'm inspired by the ever evolving WIT Looking forward to sharing my music with you! said Diane Durett.
ATLANTA (PRWEB) July 07, 2020
Women in Technology (WIT) today announced that Musical Artist, Diane Durrett & Junebug, to perform at its signature fundraising event, WIT Connect 2020, to be held Virtually, Thursday, July 23.
Diane is a singer, songwriter and producer who was recently elected Vice President of the Atlanta chapter of the Recording Academy best known for the Grammys. Her 2018 LIVE album "Diane Durrett & Soul Suga" recorded at Eddie's Attic was reviews as "Killer, high octane soul throughout" and rose to #5 on the Soul Blues International RMR. In 2017 she was a Global Peach Song Award winner for 'The River Sings' co-written with Melissa Junebug. With a blend of raw soulful vocals, sultry tone and strong original songs, Durrett has sung with Sting, Gregg Allman, The Indigo Girls and Chuck Leavell (Rolling Stones). Durrett has opened shows for Tina Turner, KoKo Taylor, Tinsley Ellis, Delbert McClinton, Derek Trucks. As well as lending her vocals to recording sessions for Grammy award-winning producer Brendan O'Brien and Kristian Bush (Sugarland).
"As a female musician who works with technology to create music, I'm inspired by the ever evolving WIT. Looking forward to sharing my music with you!" said Diane Durett.
Melissa Junebug, born and raised in the North Georgia mountains. Junebug is a drummer, percussionist and voting member of the Recording Academy. She has recorded on many albums including the latest Soul Suga LIVE with Diane Durrett. She is a trained Health Rhythms facilitator and leads rhythm-based community events as well as performs with 'Drum Café' USA, a South African team building organization. Her debut solo album 'FLOW' was released in 2018 as a fundraiser for Savannah River Keeper, and focused on water conservation. One of the songs 'The Rivers Sings' won 2 Global Peace Song awards.
"We cannot thank Diane and Junebug enough for donating their time and talent to the mission of WIT," says Penny Collins, President & CEO of WIT. "Whenever we reach out to them to help support our fundraising activities, they never hesitate to jump in where they can. They are passionate about women supporting women and show this in all that they do."
Since its inception, WIT Connect has gathered nearly 800 of Atlanta's top executives to raise more than $3.2 million to support the development of young girls and the advancement of women in science, technology, engineering, arts and math (STEAM).
Each year, before the program, WIT hosts a special VIP Reception for invited WIT Connect guests and C-Suite executives participating in the Executive Auction Experience. This year the VIP Networking reception will be held virtually. WIT is proud to announce that State Farm will host the VIP Reception for the third consecutive year.
Philanthropy:
The premier fundraising and networking event includes a unique executive auction experience which allows individuals to compete for exclusive time with top Atlanta C-Suite executives. Proceeds from the executive auction support WIT Girls and Campus – WIT's free educational programs for girls and young women. Music, silent auction, an exclusive VIP virtual networking reception and a celebration of our 2020 scholarship recipients round out the festivities for this special event. For more information, visit http://bit.ly/WITCONNECT2020 or https://bit.ly/2020WITConnectVirtualBrochure
Sponsorships:
WIT Connect sponsors support the next generation of female leaders in STEAM and enjoy access to a community of esteemed technology leaders through a variety of benefits. Several sponsorship packages are currently available, including:
Gold Sponsor: $10,000
Silver Sponsor: $6,500
To purchase a sponsorship, contact Penny Collins at penny@mywit.org or by phone at 470-264-1782.
About Women In Technology
Women In Technology (WIT) empowers and educates women and girls about opportunities in science, technology, engineering, the arts, and math (STEAM) by educating middle and high school girls, and young women in college, and by sharing the stories of successful professional women in STEAM. Our team of more than 300 volunteers delivers professional development and networking opportunities to our more than 3,000 professionals, and programs at no cost to more than 1,500 students. From the classroom to the boardroom, WIT is committed to bringing the best STEAM content and programming to women and girls in Georgia.