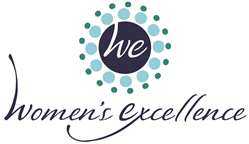 DETROIT (PRWEB) October 17, 2019
Women's Excellence is pleased to announce the upgrade of their ultrasound system. Women's Excellence utilizes the GE Voluson E6 Ultrasound to provide superior imaging, enhanced resolution, and 3D/4D imaging.
This advanced ultrasound system is utilized to monitor a patient's developing baby during prenatal care and for identifying and diagnosing gynecologic concerns such as heavy bleeding, pelvic pain, and irregular or abnormal menstrual periods.
"At Women's Excellence, our goal is to provide women with quality care. In keeping with this goal, we use the latest technology available to provide gynecologic and obstetrical ultrasounds for our patients. The GE Voluson leads the way in women's health imaging. The Voluson Expert Series provides amazing results with innovative imaging tools and extraordinary image quality. We continue to upgrade our equipment so that we can stay at the forefront of innovation and superior healthcare offerings to our patients," says Dr. Jonathan Zaidan, MD, FACOG, President of Women's Excellence.
Women's Excellence in Obstetrics and Gynecology is accredited by the American Institute of Ultrasound in Medicine (AIUM) to perform first, second, and third trimester obstetrical ultrasounds and gynecological ultrasounds. Women's Excellence has achieved this recognition by meeting rigorous voluntary guidelines set by the diagnostic ultrasound profession. AIUM accreditation is the hallmark of an ultrasound practice that meets nationally standards of patient care. All facets of Women's Excellence were assessed including

Training and qualifications of physicians and sonographers
Ultrasound equipment maintenance
Documentation, storage, and record-keeping practices
Policies and procedures to protect patients and staff
Quality assurance methods
Thoroughness, technical quality and interpretation of the sonograms the practice performs.
"We are also proud to offer highly trained ultra-sonographers who routinely perform obstetrical and gynecologic ultrasounds at our facilities. Our patients are in good hands with our experienced team and state of the art equipment!", Dr. Jonathan Zaidan, MD, FACOG.
For more information and frequently asked questions, please visit http://www.WomensExcellence.com/ultrasound.
Online Patient Support Specialists are available Monday through Friday from 8am-5pm to assist new, current, and prospective patients. The chat is located at the bottom right corner of your computer or mobile device screen at  http://www.WomensExcellence.com. During offline hours, all chats sent will be messaged directly to a Women's Excellence team member. Offline messages will receive a response within 24 hours. Messages received during the weekend will be answered the next business week. Appointments can also be made at (248) 693-0543.
Women's Excellence is the most comprehensive obstetric and gynecologic office in Michigan. Additionally, they specialize in menopause, weight control, bladder control, endometriosis, robotic surgery, oncology, and midwifery services. Women's Excellence is committed to staying at the forefront of innovation with cutting edge technologies utilizing robotic surgery and minimally invasive surgical options when possible. The knowledgeable, compassionate physicians and healthcare providers of Women's Excellence focus on patient-centered processes to deliver the highest quality of care. They are affiliated with most insurances. They offer seamless medical record access via a state-of-the-art patient portal and use the latest technology for record keeping and sharing, making the patient experience easier and more efficient. Women's Excellence is taking new patients and is conveniently located throughout southeastern Michigan in Clarkston, Lake Orion, Lapeer, Rochester, Royal Oak, and West Bloomfield. For more information, visit http://www.WomensExcellence.com