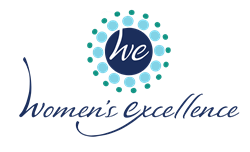 ROYAL OAK, Mich. (PRWEB) April 27, 2021
Women's Excellence now offers Platelet Rich Plasma Therapy (PRP) for women. PRP is a revolutionary, non-operative treatment option that can help with many different conditions that women face from menopause, aging, and even childbirth. PRP therapy presents patients with a long-lasting, permanent solution through the body's natural healing process.
PRP therapy works by extracting platelets from the patient's blood and injecting these platelets into the treatment area. The number of injections vary on each patient's individual condition and the type of service desired. Platelets are naturally extremely rich in connective tissue growth and healing factors.
Women's Excellence utilizes PRP therapy for a variety of conditions that affect women like menopause, aging, and childbirth. These conditions include vaginal and vulvar irritation, itching, burning, and redness, painful intercourse, lichen scleroses, hair loss, urinary incontinence, lack of sexual desire, vaginal dryness, weak orgasms, scars, stretchmarks, and wrinkles.
For more information or to schedule an appointment, visit http://www.WomensExcellence.com. Online Patient Support Specialists are available Monday through Friday from 8am-5pm to you. Appointments can also be made at (248) 693-0543.
About Women's Excellence
Women's Excellence is the most comprehensive obstetric and gynecologic office in Michigan. Additionally, they specialize in menopause, weight control, bladder control, endometriosis, robotic surgery, oncology, and midwifery services. Women's Excellence is committed to staying at the forefront of innovation with cutting edge technologies utilizing robotic surgery and minimally invasive surgical options when possible. The knowledgeable, compassionate physicians and healthcare providers of Women's Excellence focus on patient-centered processes to deliver the highest quality of care. They are affiliated with most insurances. They offer seamless medical record access via a state-of-the-art patient portal and use the latest technology for record keeping and sharing, making the patient experience easier and more efficient. Women's Excellence is taking new patients and is conveniently located throughout southeastern Michigan in Birmingham, Clarkston, Lake Orion, Lapeer, Rochester, Royal Oak, and West Bloomfield. Women's Excellence is also a proud partner of Detroit's longstanding radio network, WJR 760AM, providing expert women's health news and information. For more information, visit http://www.WomensExcellence.com.