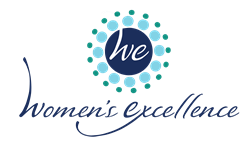 DETROIT (PRWEB) April 08, 2020
Endometriosis is a painful and debilitating condition that causes pelvic pain, painful menstruation, and even painful intercourse for women. Women suffering from this disease or symptoms of pelvic pain may find themselves at a standstill to getting proper care during the coronavirus outbreak. Dr. Jonathan Zaidan, MD, FACOG, President of Women's Excellence and his team are committed to helping new and existing patients with endometriosis and pelvic pain during this time when many doctor's offices have closed.
Endometriosis is a disease that affects the female reproductive tract in which the endometrial lining of the uterus spreads into the pelvic cavity, implanting itself on the pelvic structures causing inflammation and pain. The most common symptoms of endometriosis include painful intercourse, painful periods, pelvic pain, irregular bleeding, infertility, back pain, and even gastrointestinal problems.
"If your symptoms of endometriosis and pelvic pain are getting worse while on quarantine, you can still get the care you need!" says Dr. Zaidan. "Our offices remain open to help you! We are offering virtual appointments for initial consultations and follow-up visits and in-office appointments for testing and treatment protocols."
The virtual care program at Women's Excellence, called Specialty Virtual Care, is a proprietary system that allows women to meet with their provider through a HIPAA-secured video conference call. In addition to endometriosis visits, patients can utilize virtual care for other gynecologic concerns, lab result questions and follow up, imaging results, initial consultations for other specialty services, menopause concerns, weight program consultations, and more.
In order to schedule a Specialty Virtual Care appointment, patients will need access to a computer or mobile device with video and microphone capabilities. Although many visits can be done solely through Specialty Virtual Care, some visits will require in office visits for blood draws and imaging with options for patient convenience.
Recently featured on the Paul W. Smith show on WJR 760AM radio, Dr. Zaidan discusses the importance of telehealth during this outbreak. To listen to the interview, visit: https://www.womensexcellence.com/blog/dr-zaidan-discusses-virtual-care-on-the-paul-w-smith-radio-show/
"During the coronavirus pandemic, the health and safety of our patients is very important to us. Our goal is to ensure that women's health remains a priority and our patients (even new patients!) get the care they need. Along with our proprietary virtual care program, we've instituted protocols within our offices including a no visitor policy, screening protocols for coronavirus symptoms, and enhanced cleaning processes to help decrease exposure and the spread of COVID-19," says Dr. Zaidan.
For more information on services available at Women's Excellence, listen to the Healthy Woman Show podcast. Women's Excellence is a proud partner of Detroit's WJR 760AM radio Dr. Jonathan Zaidan of Women's Excellence each month. The podcast is located at https://www.womensexcellence.com/about/podcast/. New podcast episodes are available the 4th week of each month.
To schedule an appointment, visit http://www.WomensExcellence.com. Online Patient Support Specialists are available Monday through Friday from 8am-5pm to assist new, current, and prospective patients. The chat is located at the bottom right corner of your computer or mobile device screen at http://www.WomensExcellence.com. During offline hours, all chats sent will be messaged directly to a Women's Excellence team member. Offline messages will receive a response within 24 hours. Messages received during the weekend will be answered the next business week. Appointments can also be made at (248) 693-0543.
About Women's Excellence
Women's Excellence is the most comprehensive obstetric and gynecologic office in Michigan. Additionally, they specialize in menopause, weight control, bladder control, endometriosis, robotic surgery, oncology, and midwifery services. Women's Excellence is committed to staying at the forefront of innovation with cutting edge technologies utilizing robotic surgery and minimally invasive surgical options when possible. The knowledgeable, compassionate physicians and healthcare providers of Women's Excellence focus on patient-centered processes to deliver the highest quality of care. They are affiliated with most insurances. They offer seamless medical record access via a state-of-the-art patient portal and use the latest technology for record keeping and sharing, making the patient experience easier and more efficient. Women's Excellence is taking new patients and is conveniently located throughout southeastern Michigan in Clarkston, Lake Orion, Lapeer, Rochester, Royal Oak, and West Bloomfield. For more information, visit http://www.WomensExcellence.com.