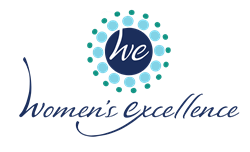 DETROIT (PRWEB) August 18, 2020
Pelvic floor strengthening is an important component to women's health and wellness. As a result of childbirth, menopause, and the natural aging process, bladder and pelvic floor muscles become weaker which can lead to:

Urinary leakage – Stress incontinence
Strong and sudden urges to urinate – Urge Incontinence
Inability to control bowel movements - Fecal incontinence
Worsening sexual function and enjoyment during intimacy
The new Emsella device provided by Women's Excellence is a non-invasive solution to help women combat these problems.
Emsella is designed as a chair that is comfortable and convenient for treatment. When sitting on the device, Emsella uses high intensity focused electromagnetic technology to stimulate deep pelvic floor muscles. The device produces thousands of pelvic floor contractions, which is comparable to thousands of kegel exercises. Patients remain fully clothed throughout the entirety of the treatment and there is no pain or downtime upon completion of the session.
Strengthening the pelvic floor with rapid and repetitive contractions from Emsella will help support the bladder and urethra to provide women better control over urination and reduce urgency and frequency. Also, the tightening of these muscles targeted during treatment will aid in better sexual function for women by improving orgasms and vaginal tightness and relieving pelvic pressure.
Dr. Jonathan Zaidan, MD, FACOG, President of Women's Excellence decided to begin offering Emsella at Women's Excellence to support his overall mission of easy and convenient healthcare for women.
"Emsella is now a mainstay of therapy for our patients. Patinets with mild urinary incontinence and pelvic floor problems are beginning to see great results from Emsella," says Zaidan. "The device produces over 11,000 pelvic floor contractions in 28 minutes – more than regular pelvic floor physical therapy could ever do. All of the providers at Women's Excellence are referring patients to this new program because it is effective, convenient, and non-invasive."
To schedule an in-office appointment or a telemedicine consultation for pelvic floor strengthening at Women's Excellence, visit  http://www.WomensExcellence.com. Online Patient Support Specialists are available Monday through Friday from 8am-5pm to assist new, current, and prospective patients. The chat is located at the bottom right corner of your computer or mobile device screen at http://www.WomensExcellence.com. During offline hours, all chats sent will be messaged directly to a Women's Excellence team member. Offline messages will receive a response within 24 hours. Messages received during the weekend will be answered the next business week. Appointments can also be made at (248) 693-0543.
About Women's Excellence
Women's Excellence is the most comprehensive obstetric and gynecologic office in Michigan. Additionally, they specialize in menopause, weight control, bladder control, endometriosis, robotic surgery, oncology, and midwifery services. Women's Excellence is committed to staying at the forefront of innovation with cutting edge technologies utilizing robotic surgery and minimally invasive surgical options when possible. The knowledgeable, compassionate physicians and healthcare providers of Women's Excellence focus on patient-centered processes to deliver the highest quality of care. They are affiliated with most insurances. They offer seamless medical record access via a state-of-the-art patient portal and use the latest technology for record keeping and sharing, making the patient experience easier and more efficient. Women's Excellence is taking new patients and is conveniently located throughout southeastern Michigan in Clarkston, Lake Orion, Lapeer, Rochester, Royal Oak, and West Bloomfield. Women's Excellence is also a proud partner of Detroit's longstanding radio network, WJR 760AM, providing expert women's health news and information. For more information, visit http://www.WomensExcellence.com.