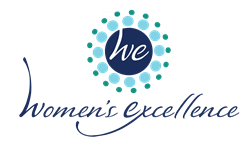 Detroit, Michigan (PRWEB) March 03, 2020
Laser therapy is a safe and effective option for women to help treat the troublesome vaginal and urinary conditions of menopause, increasing sexual function, and improving the quality of life. Women's Excellence is now offering special rates for both vaginal and vulvar laser therapy throughout the month of March.
Laser vaginal rejuvenation helps treat women with feminine health conditions such as painful intercourse, vaginal dryness and burning, vaginal atrophy, urinary urgency, recurrent vaginal infections, and vaginal pH imblanaces. Now through April 1st, patients can receive special pricing on laser vaginal therapy at $500 per procedure for a total savings of $245. Patients can also receive special pricing on a 3-procedure package at $1400 for a total savings of $635.
Three sessions of laser vaginal therapy are generally recommended for best results.
Vulvar laser therapy helps treat women with vaginal atrophy, vaginal skin changes from menopause, vulvar itching, and conditions like lichen sclerosus. Lichen sclerosus affects external genitalia by causing irritating white patches of skin. This condition can cause pain, intense itching, and burning. Now through April 1st, patients can receive special pricing on laser vulvar therapy at $250 per session.
"I had two treatments of laser therapy to treat dryness due to menopause. I felt less itchiness due to less dryness after the first treatment. The second treatment was the icing on the cake and I felt more lubricated during intimacy with my husband." (Women's Excellence patient)
The laser is a precise CO2 laser that releases energy along the vaginal walls to stimulate the regrowth of skin cells, blood vessels, and lubrication glands. It also stimulates the production of collagen and elastin. The new blood vessels bring more oxygen and nutrients to the skin to restore moisture and elasticity and normalize vaginal pH. This results in vaginal rejuvenation. Three sessions are generally recommended for best results.
"Until recently, the only options for correcting any of these feminine problems has been vaginal estrogen or vaginal surgery. Now, we can offer women a non-surgical, in-office treatment for vaginal and vulvar rejuvenation. This method is less painful and requires very limited downtime," says Dr. Jonathan Zaidan, MD, FACOG, President of Women's Excellence.
For more information on services available at Women's Excellence, listen to the Healthy Woman Show podcast. Women's Excellence is a proud partner of Detroit's WJR 760AM radio Dr. Jonathan Zaidan of Women's Excellence each month. The podcast is located at https://www.womensexcellence.com/about/podcast/. New podcast episodes are available the 4th week of each month.
To schedule an appointment, visit http://www.WomensExcellence.com. Online Patient Support Specialists are available Monday through Friday from 8am-5pm to assist new, current, and prospective patients. The chat is located at the bottom right corner of your computer or mobile device screen at  http://www.WomensExcellence.com. During offline hours, all chats sent will be messaged directly to a Women's Excellence team member. Offline messages will receive a response within 24 hours. Messages received during the weekend will be answered the next business week. Appointments can also be made at (248) 693-0543.
Women's Excellence is the most comprehensive obstetric and gynecologic office in Michigan. Additionally, they specialize in menopause, weight control, bladder control, endometriosis, robotic surgery, oncology, and midwifery services. Women's Excellence is committed to staying at the forefront of innovation with cutting edge technologies utilizing robotic surgery and minimally invasive surgical options when possible. The knowledgeable, compassionate physicians and healthcare providers of Women's Excellence focus on patient-centered processes to deliver the highest quality of care. They are affiliated with most insurances. They offer seamless medical record access via a state-of-the-art patient portal and use the latest technology for record keeping and sharing, making the patient experience easier and more efficient. Women's Excellence is taking new patients and is conveniently located throughout southeastern Michigan in Clarkston, Lake Orion, Lapeer, Rochester, Royal Oak, and West Bloomfield. For more information, visit http://www.WomensExcellence.com.