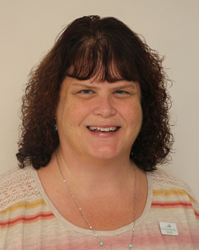 FREDERICK, Md. (PRWEB) August 14, 2020
Woodsboro Bank is pleased to announce that Debbie Dart has joined our team as Assistant Manager, Deposit Operations. Ms. Dart has over 30 years of experience in the financial industry with a focus in bank operations and training. She was most recently at Middletown Valley Bank.
"Debbie's extensive banking knowledge makes her a great addition to our team as we continue in our vision of being the best partner for banking services and expertise for businesses and individuals," said Steve Heine, President & CEO.
Ms. Dart is a life-long resident of Frederick County and is looking forward to assisting our clients with their banking needs.