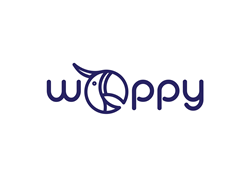 "Our monthly delivered art and science projects keep our kids away from screens while helping families to fall in love with STEM and art" Mr. Cin, CEO of Woppy
NEW YORK (PRWEB) October 21, 2019
Woppy, an award winning monthly subscription game box company based on introducing art, and STEM games for kids announced today it will participate in WSJ Tech Live. WSJ Tech Live is a global technology event series where WSJ editors, executives, founders and investors meet to discuss the critical topics impacting technology and business. This three-day event will be held on October 21-23, 2019, in Laguna Beach, California.
Woppy's Management Team is attending the conference to showcase the newly launched hands on game boxes that focus on science, math, art, technology and engineering. Mr. Rasim Cin, the CEO of Woppy stated that "Our monthly delivered boxes keep the kids away from screens while helping them fall in love with STEM and art through proven cognitive theories and friendly characters. We know and believe that the $25 billion global toys market needs Woppy's approach of building communities of parents to engage them in their children's cognitive development, as 90% of it happens before the age of 5. We are thrilled and honored to partner with WSJ Tech Live to showcase our products globally for the first time in Laguna Beach. I would like to thank WSJ Tech Live for giving us the opportunity to present our innovative STEM based curriculum to help families understand concepts such as Art, AI (Artificial Intelligence), Robotics, Green Economy and Blockchain "
Woppy has recently been selected by Amazon to export its product range also to the European Markets such as Germany, the UK, Italy, Spain and France. Woppy team consists of multidisciplinary experts who create future engineers games, future artists game in the physical Game R&D Lab.
About Woppy: Woppy's 5 characters enable kids learn math skills (with the Character Rigel); tech skills (via Sirius); art talents (via Alphecca); sustainability skills (via Agena); and architecture/ engineering skills (via Spica). The games are created using the "4C" methodology: 1.Collect data from kids centered resources such as Montessori Education, Multiple Intelligence Theory created by Harvard Professor Howard Gardner, and Neuroscience, 2. Create unique story flow (Art, Green Economy, Robotics, Blockchain and Artificial Intelligence Game) for early ages, 3. Check relevance to cognitive theories, 4. Combine everything in hands on game boxes in our Game Research and Development Lab.Woppy's "Never ending game of play" concept enables kids ages 3+ to develop the critical social, emotional skills;to increase their cognitive potential; to activate kids-parents life lasting communication and to introduce STEM disciplines from early ages.
Company Website: http://www.playwoppy.com
Instagram: playwoppy
Twitter: https://twitter.com/playwoppy
Facebook:PlayWoppy
PINTEREST: https://www.pinterest.com/PLAYWOPPY/