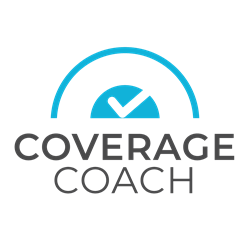 We aim to provide seniors with a transparent, unbiased, and free service as they navigate their new insurance reality.
TEMPE, Ariz. (PRWEB) August 03, 2020
WorkBook6 – a Tempe, Arizona-based partnership development firm – announced today the launch of its newest product, CoverageCoach. The site provides a simple and efficient way for Americans over the age of 65 to understand, compare, and purchase insurance products. The company sees CoverageCoach as an important expansion for the insurance marketing ecosystem, and a critical service for seniors who need more clarity about their insurance needs. "Over ten thousand Americans turn 65 every day," said JT Benton, WorkBook6's Founder and CEO. "This is a life-changing event – and people need to better understand the insurance products and coverages that cater to this rapidly growing population."
The new site aims to provide consumers with a transparent, unbiased, and free service as they navigate their new reality. Beginning with Medicare and life insurance products, Benton says CoverageCoach aspires to become the leading resource to seniors shopping for insurance and financial service products. "We see a big trajectory for CoverageCoach. We know from our work in the Medicare space that many newly-eligible consumers need a better understanding of these programs, so that's where we'll begin," he said. "Over time, we'll expand our offering to include additional products that are specifically designed to serve Americans over the age of 65."
While providing a valuable service to seniors is the core focus, CoverageCoach is unique in that it also solves a material challenge for insurance carriers and agencies looking to engage with new customers. "The status quo in the insurance marketing industry is growing antiquated," said Brett Kaufman, WorkBook6's COO. "We've built a product that allows for highly vetted service providers to engage with in-market consumers without all the noise and disruption they're used to seeing from lead sellers."
The reference takes aim at the insurance lead generation industry, which has often allowed for excessive lead distribution as sellers and aggregators seek greater profitability. Kaufman says CoverageCoach will only provide access to consumers who inquire within the property's own environment, and that the firm will limit access to these consumers to licensed insurance entities. "With this new product, we want to offer a fresh and streamlined experience for our users and for the agents we introduce them to."
ABOUT COVERAGECOACH
Everything changes when we turn 65. CoverageCoach helps seniors navigate their new reality, specifically with their insurance needs.
CoverageCoach offers a transparent, unbiased, and free resource for seniors looking to buy insurance:

Transparent. We want to get our shoppers the information they need to pick the right policy.
Unbiased. No two situations are the same - we just want to help seniors understand what's right for them.
Free. Consumers don't pay to use CoverageCoach - we make money when we help them find a match with a partnering provider.
ABOUT WORKBOOK6
We Power Partnerships. Uniquely positioned across four primary service areas, WorkBook6 combines strategic leadership with unparalleled experience across all facets of Strategic Partnership Development, Marketing Program Management, Media Monetization and Affinity Organization & Membership Group engagement. WorkBook6's technology leverages the efforts of a diverse team to power thousands of partnerships throughout a wide range of industry categories, building sustainable revenue for our partners across the customer acquisition and customer retention ecosystems.