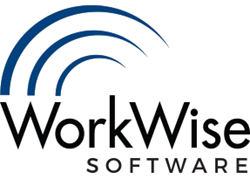 The integration gives users a boost in productivity and creates seamless workflow between Gmail and CRM.
MENOMONEE FALLS, Wis. (PRWEB) January 08, 2019
WorkWise, a leading ERP and CRM developer, announced a new release of its CRM application, OnContact CRM 10.4. The latest release builds upon its predecessor, OnContact CRM 10.3, and features Gmail integration, Google's premier email service. With Gmail integration, users can connect their preferred email client to their CRM database in order to manage all emails in one place, without switching between applications. OnContact CRM 10.4 also features a new email batch dashboard and Computer Telephony Integration (CTI).
CRM 10.4's powerful Gmail integration gives users all the benefits of OnContact CRM while continuing to use the email program they are comfortable with. From within the Gmail application, users can create new CRM contacts, record inbound and outbound emails, save attachments and more. This powerful integration helps users work more efficiently and productively because emails and contacts can be managed in one place, eliminating dual data entry and enhancing accuracy.
Continuing with the theme of email, OnContact CRM 10.4 features a new email batch dashboard which has the ability to monitor and manage all steps of an email blast. From scheduling to sending from a queue, users will be able to send timely emails to a number of recipients. Check analytics including how many recipients click on your emails and who opens them the most, which helps you craft more attractive user specific email blasts.
OnContact CRM 10.4 also adds CTI integration and this new functionality provides the ability for users to see a caller's CRM record before answering the call and the ability to place outbound calls through click to dial functionality in OnContact.
"WorkWise is very excited about the new release of OnContact CRM 10.4 which comes with Gmail integration and a host of other features," says WorkWise President and CEO, Wayne Wedell. "The integration gives users a boost in productivity and creates seamless workflow between Gmail and CRM."
Additional features include:

Dashboard graph designer, which builds charts for dashboards and has a drill into details feature.
A business card reader which can scan and take pictures with mobile devices and can upload images from filesystem.
General data protection regulation (GDPR), which provides consent history tracking and sample emails.
The global search feature also includes multiselect dropdown for narrowing searches and phrase searching as well as exclusion words, similar to Google searching.
About WorkWise:
WorkWise is a leading developer of Enterprise Resource Planning (ERP) and Customer Relationship Management (CRM) solutions along with comprehensive implementation and support services. Our flagship products, WorkWise ERP and OnContact CRM are easy-to-use, quick to implement, provide a high return on investment and are offered either in a Cloud or on-premise deployment. Use of WorkWise applications provide more accurate and timely information that helps enable companies to grow and increase productivity.
OnContact CRM is a full-featured, award-winning, browser-based CRM software solution that automates a company's sales, marketing and customer service areas. OnContact CRM has been awarded the TopTenREVIEWS Excellence Award in recognition of its unique design, customizability and superior features.
WorkWise ERP offers make-to-order, repetitive and mixed-mode solutions to manufacturers to shorten cycle times and optimize manufacturing information, supply chain management, and manufacturing execution and planning. WorkWise ERP enhances operations by taking time out of the business processes and increasing value-add in products and services.
In addition, WorkWise has pre-configured integration between WorkWise ERP and OnContact CRM, which is unavailable from other ERP and CRM suppliers.
WorkWise is headquartered in the greater Milwaukee, WI area and has been inspiring companies to achieve new levels of success for over 15 years. WorkWise's proven business philosophy is customer inspired because they put customers first, listen to their requirements and deliver innovative business solutions. "Inspire Your Growth ™" to new levels of success with WorkWise software.
In 2018 and for eight consecutive years, WorkWise has been recognized by the Milwaukee Journal Sentinel for being a "Top Workplace."