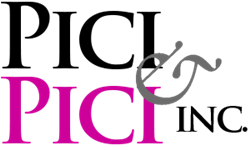 ORLANDO, Fla. (PRWEB) December 12, 2019
Sales. The lifeblood of any business. Without customer interest and an eventual purchase, no company can stay afloat. In this digital age, where sales are often transactional and impersonal- how does a company rise above the noise?
The answer is with Joe Pici.
If you listen to his podcast https://podcasts.apple.com/us/podcast/the-sales-edge-podcast/id1460644578 or subscribe to his highly-coveted sales focused newsletter, found at http://www.PiciandPici.com/blog, you will immediately understand there is something about Joe's methodology that is both universal and completely unique. He is a dichotomy. He is a throwback to a time when smiling and dialing or shaking hands was the only sales technique, while also being a change agent for some of the most modern companies in the world.
"No matter what technological advances or changes that society has gone through, sales come down to one thing-relationships. How to build strong business relationships is a dying art because people rely on technology and forget about the human dimension."- Joe Pici
Over the last 3 decades, Joe Pici has given transformative talks and classes to millions of people. From conventions, associations, to private CEO groups, to auditoriums full of small business owners and everything in between, Joe Pici has helped people do one thing- sell better.
"Fortune 500 companies often bid against each other for his time. I have watched this phenomenon for years. I can confidently say: No one is his equal." Andy Andrews, New York Times best-selling author.
Most corporate speakers these days fire up the crowd. They tell funny stories and jokes and inspire you, but at the end of the day what real value do you get out of them? Not much. If you want to get inspired and laugh or hear funny stories while walking on hot coals - That's not Joe. However, if you want to be able for you or your team to be able to sell exponentially better and improve revenue almost immediately- Joe is your man!
Ranked by Global Guru's in the TOP 30 SALES TRAINERS, Joe Pici is a strategist for top sales professionals and a coach specializing in results driven sales training. For over thirty-five years, he has functioned as a catalyst for sales teams and individuals, helping them sharpen their skills for creating appointments and closing sales through his live phone call workshops. Rapport Mastery™ sales training, a methodology exclusive to Pici & Pici Inc., is an extremely strong skill builder that is straightforward and easy to apply.
COO and co-founder of Pici & Pici Inc., Joe is also co-author and intellectual resource behind the highly praised and well-reviewed book series Sell Naked on the Phone. Joe has expanded his knowledge and coaching expertise into a comprehensive, turnkey system for success in sales. The Rapport Mastery™ for Sales is relentlessly on-target, packed with the culmination of his years of experience in:
"Joe Pici provided training that was effective and very unique. He was extremely well prepared and knowledgeable about our industry. What impressed me most was how he had our team immediately implement the training with live telephone contacting, which earned us FOUR TIMES MORE THAN HIS TRAINING COST. Now that's what I call a GREAT DEAL!" Larry Sutton – Founder RNR Tires Express