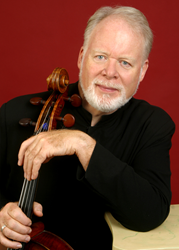 I was fortunate enough to have teachers in my life who brought out my individuality and who were sensitive to different personalities. From that experience, I help my own students flower as unique individuals.
LOS ANGELES (PRWEB) May 28, 2019
Legendary American cellist Lynn Harrell announces exclusive private lessons and coachings, including chamber music and orchestral repertoire, through Skype and WeChat. Cello lessons are personalized according to the student's level, complementing experience and skill and open to any age. For in-person lessons and availability, please go to http://www.lynnharrell.com or email harrellacademy44(at)gmail(dot)com
For over a half century, Lynn Harrell has been revered as one of the world's most brilliant, beloved cellists and mentors of all time.
Lynn Harrell, 75, is a public figure among music lovers, and continues to be in demand in Asia, Europe and the Americas. He is a frequent guest of many leading orchestras and is heard at renowned venues and auditoriums including Carnegie Hall, Walt Disney Concert Hall, The Broad Stage, and at academies and conservatories around the world. Harrell's recent teaching tours include Korea, Japan, Singapore, Malaysia, Hong Kong, and Taipei -- considered centers of elite musical talent. Lynn Harrell also made his acting debut in the critically acclaimed film, "Cello," that earned accolades for its original motion picture soundtrack, acting and film direction, in U.S. film festivals and abroad.
Beloved by students for his calm, nurturing and motivating temperament, Lynn Harrell is a dedicated mentor who has trained and coached thousands of students including those from the Royal Academy of Music in London, the University of Southern California's (USC) Thornton School of Music, Colburn School and Aspen Music Festival and School.
Maestro Harrell's diverse private students have gone on to become eminent professionals who perform in major symphonies including the Los Angeles Philharmonic Orchestra and in prestigious concerts around the world.
Because cello is one of the most popular instruments of all time, it has become a first choice for many music students. The instrument is a staple in every orchestra.
"I encourage my students to take risks and discover their unique character. I use positive instruction that motivates them to stay on track and encourage respect, satisfaction and fulfillment that keeps the young cellist interested, while expanding his or her technique," says Harrell, whose own parents were professional classical musicians and educators, who provided him with first-hand experience of the joy of teaching.
"I was fortunate enough to have teachers in my life who brought out my individuality and who were sensitive to different personalities. From that experience, I help my own students flower as unique individuals," says Harrell. "For example, both Yo-Yo Ma and I studied with the same teacher, yet we play quite differently, which is a testament to our teacher, Leonard Rose. Yo-Yo and I both have a very solid foundation technically, but we sound quite differently, which is partly because, in our youth, we had someone who was so open, free, and supportive."
Over the course of his distinguished career, Lynn Harrell has performed in venues that include the Vatican in an historic concert to commemorate the Holocaust. More recently, in April, 2019, Mr. Harrell played Bach at the Military Demarcation Line that separates the two Koreas -- where South Korean President Moon Jae-in and North Korean leader Kim Jong-un made international headlines in their first one-on-one encounter. Harrell has collaborated with violinist and conductors Anne-Sophie Mutter and Andre Previn, Leonard Bernstein and recorded with American-Israeli violinist Itzhak Perlman, Pinchas Zukerman, and alongside many others. His critically acclaimed discography of over 30 releases includes two Grammy® Awards. Harrell held the prestigious Gregor Piatigorsky Chair at the University of Southern California (USC).
More about Lynn Harrell's Virtual Studio and to Reserve Private Lessons:

Each lesson reservation with Mr. Harrell includes one hour of instruction.
All times in the availability schedule are Pacific Standard Time.
All lessons are conducted using Skype or WeChat.
Students receive information on how to connect through email.
Students to have video conferencing platform installed and tested prior to lessons.
Lessons are open to students of any age.
Chamber music coaching is available and suitable for a group setting by arrangement.
Twitter | Facebook | Instagram
Additional Contacts: Lynn Harrell's Representation/ Worldwide Management
Columbia Artists Management, LLC
Stefana Atlas
Martin Wittenberg
Tel: (212) 841-9500