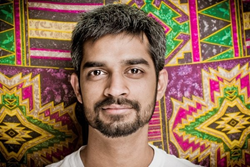 Good digital strategy empowers business strategy. You don't need to break your bank to get it!
TORONTO (PRWEB) September 30, 2020
Small business owners, indie hackers and boot-strapped entrepreneurs are the backbone of world economy but they do not have easy access to the right digital marketing advice for growth. Good digital advice from agencies or experts comes at a significant cost with locked in monetary commitments. Newly launched Unlimited digital advice service from Digital Acquisition Strategy is trying to change this by providing access to reliable and industry leading expertise for a flat monthly cost.
During peak COVID season, Siddharth worked with over 20 SMBs/entrepreneurs/Indie Hackers across industries like Music, Crypto, Greeting Cards, Analytical Chemistry, App Development from countries like US, UK, Taiwan, India, Mauritius and more. They had great ideas but needed the right marketing advice to think through their growth plans in the right way.
This led to the origination of this service to provide reliable and helpful marketing advice to anyone who needs it at a minimal cost per month. The value of this effort is best described in words of one of the clients:
"Its a rare thing to find professionals like Siddharth. I am building a developer tool with a small user base, and just starting out. But Siddharth took the time to research and understand the product, and laid out a solid plan for sustainable growth. I learned more from Siddharth in a few email exchanges over 2 hours than I did by reading marketing articles this whole year!"
Some interesting things about the service:

At an introductory price of $100/month you can ask as many questions as you want and they will all be answered
There is no minimum duration commitment. You can cancel anytime you want