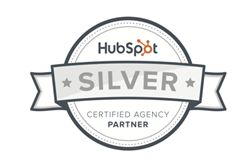 "From the minute I started working with the World Synergy team, I knew they would rise to the top of the agency program. This HubSpot partnership is a natural fit. I look forward to working with World Synergy as they continue to put their expertise to work for their clients."
CLEVELAND (PRWEB) April 23, 2019
Today, World Synergy announced that it has become a HubSpot Silver Tiered Agency Partner. HubSpot is the world's leading inbound marketing platform. Certified Agency Partners have proven their expertise with HubSpot's marketing, sales and service software.
According to HubSpot, "the Agency Partner Tiers Program is designed to acknowledge those Agency Partners who have not only brought the inbound message to the most clients, but also those who executed inbound services to the highest standards."
Of the announcement, HubSpot Channel Account Manager Kathleen Rush said, "From the minute I started working with the World Synergy team, I knew they would rise to the top of the agency program. World Synergy's dedication to their clients is very similar to the HubSpot customer centered approach. This HubSpot partnership is a natural fit. I look forward to working with World Synergy as they continue to put their expertise to work for their clients."
Over the past year, World Synergy has grown its business by incorporating inbound strategies to attract, engage, and delight customers. World Synergy works as a strategic partner for each of their customers, using a unique and evolving Integrated Business Services Model to guide partners towards achieving clear and defined organizational goals. Notable milestones and achievements include:

Recognized by ERC in 2018 as one of Northeast Ohio's Best Places to Work and ranked as top scorer in the small business category
Recipient of Graphic Design USA Awards for three consecutive years
Named a Weatherhead 100 Fastest Growing Company for four consecutive years
About World Synergy:
World Synergy assists clients with integrated business service needs by offering a unique and customized combination of Strategy, Marketing, Applications, and Technology solutions. Created specifically for owners and executives, World Synergy's proven Integrated Business Services Model helps clients reduce silos and inefficiencies to achieve scale, longevity, growth, and profitability while driving company alignment and revenues, and reducing business friction and costs.
About Hubpot:
HubSpot is a leading growth platform. Since 2006, HubSpot has been on a mission to make the world more inbound. Today, over 56,500 total customers in more than 100 countries use HubSpot's award-winning software, services, and support to transform the way they attract, engage, and delight customers. Comprised of Marketing Hub, Sales Hub, Service Hub, and a powerful free CRM, HubSpot gives companies the tools they need to Grow Better.
HubSpot has been named a top place to work by Glassdoor, Fortune, The Boston Globe, and The Boston Business Journal. The company is headquartered in Cambridge, MA with offices in Dublin, Ireland; Singapore; Sydney, Australia; Tokyo, Japan; Berlin, Germany; Bogotá, Colombia; and Portsmouth, NH.
Learn more at http://www.hubspot.com.