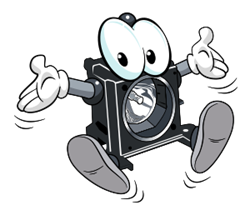 The US generated 3.1 million tons of e-waste in 2013. Though Americans recycled that waste at a 40 percent rate, that still leaves 1.9 million tons of e-waste that was simply trash.
MIAMI (PRWEB) September 20, 2018
One of the most imperiling issues facing humanity is the waste problem, which harms the environment, endangers public health, and threatens terrestrial and aquatic life globally. Worldwide, over two billion tons of waste are dumped annually. The majority of that waste is generated by cities; in fact, urban dwellers are responsible for 2.6 pounds of solid waste per person per day.
A growing segment of the waste problem, due mainly to the proliferation and disposability of cell phones and entertainment electronics (including projectors), commonly referred to as electronic waster or e-waste.
My Projector Lamps is concerned about the environment and is focused on things that the company can help change. By supplying lamps for over 8,000 models of projectors, the company has optimized the longevity of the greatest number of projectors possible. Furthermore, by only stocking replacement lamps from original manufacturers or high quality replacement parts from Philips, Osram and Ushio, My Projector Lamps' bulbs are higher in quality and thus will not need to be replaced as often.
The result: fewer projectors and fewer bulbs headed to the landfill.
My Projector Lamps is the internet's largest LCD and DLP replacement projector lamp supplier. Excellence in customer service and a newly designed professional website help to showcase the good quality original projector lamp supplier. The company maintains their A+ rating with the Better Business Bureau (BBB). MyProjectorLamps.com has been selling LCD and DLP projector lamps for over 13 years. They have a physical network distribution of 8 sales offices globally: Miami (USA), Calgary (Canada), Mexico City (Mexico), Amsterdam (Netherlands), Pune (India), Tokyo (Japan), Hong Kong, and Sydney (Australia).
Sources: The World Bank, US Environmental Protection Agency