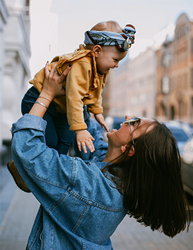 Partner with eight Leaders as they raise $11,000 to support children in being children, and families staying together, no matter what the obstacles.
CHAPEL HILL, N.C. (PRWEB) March 25, 2021
WorldLegacy's NC186 Leadership Team invites you to be a part of something extraordinary. Join them and have a profound impact on the lives of families of children receiving treatment in Charlotte area medical facilities. In one weekend, the team will raise $11,000 for housing for these families at the Ronald McDonald House in Charlotte, NC (RMHC). With this giving, multiple families can stay for free, for as long as they need, while their child receives lifesaving treatments. Some of these families need to stay for weeks or months at a time. A child should not have to face illness alone. The children get to be healed, play, learn and be nurtured.
In addition to the fundraiser, NC186 will upgrade the landscaping and renovate the Gazebo and benches in an on site Healing Garden. A live stream piano concert by Bachot Muna, a renowned musician originally from Cameroon, and a leader from NC186, will be provided to families and staff at RMHC.
WorldLegacy's NC186 leaders stand for love, peace and unity in the world. This stand will be manifested by leaving a legacy at RMHC. The legacy left by this project is part of the completion of a challenging and transformational three-month leadership program. What makes this project unique is that the WorldLegacy Leadership team of eight individuals is charged with designing a project from start to finish, in which they cannot use any of their own money and get to inspire community members to be their partners. The project will be completed in three days or less. No matter what obstacles may come up, failure is not an option.
WorldLegacy invites you to partner with them and donate to RMHC, 1613 E. Morehead St, Charlotte, NC 28207. RMHC provides a safe, affordable and caring home-away-from-home for the families of children receiving treatment in Charlotte-area medical facilities. Align your life and pocketbook with something bigger than yourself. Experience making a different for hundreds of children and families. We invite you to donate at the WorldLegacy Donation Site.
About WorldLegacy
WorldLegacy in Chapel Hill, NC offers a curriculum of leadership programs and transformational coaching for people committed to creating extraordinary results and impacting the world. For over 25 years, WorldLegacy has been attracting students from all over the world. WorldLegacy, is relentless in supporting everyone to live from purpose and to have a life of no regrets. For more information, visit the website or contact the WorldLegacy Directors, Dr. Lori Todd or Dr. Rob Katz for more information at 919-678-6000.
About Ronald McDonald House of Charlotte
The Ronald McDonald House of Charlotte is a home-away-from-home for families of seriously ill children from across the Carolinas and the country, who are receiving medical treatment at hospitals in Charlotte, North Carolina. During short-term or extended hospital stays, the House will provide a safe haven for families to rest, eat and find support from one another and the community as they cope with their children's medical needs. More information can be found at https://www.rmhofcharlotte.org/