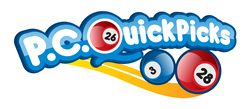 "The Global Sports Betting and Lotteries industry is worth $218 billion," says Scott Cooper, CEO and Creative Director of World Patent Marketing. "This industry was hardly affected by the recession. By 2019, growth will be driven by emerging economies.
Los Angeles, CA (PRWEB) March 08, 2016
World Patent Marketing, a vertically integrated manufacturer and engineer of patented products, announces the Quick Picks, a technological invention that provides the best number combinations for a lottery game.
"People all over the world have been purchasing lottery tickets to gain a chance at winning something big," Jerry Shapiro, Director of Manufacturing and World Patent Marketing Inventions. "When it comes to choosing numbers, the ones that have personal meaning are usually included in the mix. The Quick Picks is a technological invention which will provide people with a variety of number choices that best that satisfies them the most."
Quick Picks help improve and provide a better number selection for lottery players. It is a hand held device that is designed with multiple separate digital number screens that would represent a number. This allows users access to an unlimited amount of number combinations. People who play the lottery would normally use numbers that have special meaning to them. However, there are times wherein a random set of numbers is preferred and this is where the Quick Picks best fills this need.
"P.C. Quick Pick a better and easier way to pick your numbers," says inventor Jeffrey S. "This technological invention provides people with a better selection of number combinations, thus further providing them with a combination that complements their feelings of luck."
Felipe Gonzales, a construction worker and avid lottery game player from Los Angeles, CA, has this to say about Quick Picks: "Playing the lottery is definitely a game of chance and luck. However, it would be great if there is a device which will help pick out a better combination of numbers. With the Quick Picks, this is now all possible."
Quick Picks is a technological invention which will be appreciated by lottery gamers. By being able to gain a seemingly endless amount of number combinations at a moment's notice, one is able to use a number combination that will provide them with the best sense of luck.
ABOUT WORLD PATENT MARKETING
World Patent Marketing is an innovation incubator and manufacturer of patented products for inventors and entrepreneurs. The company is broken into eight operating divisions: Research, Patents, Prototyping, Manufacturing, Retail, Web & Apps, Social Media and Capital Ventures.
As a leader in patent invention services, World Patent Marketing is by your side every step of the way, utilizing our capital and experience to protect, prepare, and manufacture your new product idea and get it out to the market. Get a patent with World Patent Marketing and the company will send representatives to trade shows every month in order to further advocate for its clients. It is just part of the world patent marketing cost of doing business.
World Patent Marketing Reviews enjoy an A+ rating with the Better Business Bureau and five star ratings from consumer review sites including: Consumer Affairs, Google, Trustpilot, Customer Lobby, Reseller Ratings, Yelp and My3Cents.
World Patent Marketing is also a proud member of the National Association of Manufacturers, Duns and Bradstreet, the US Chamber of Commerce, the South Florida Chamber of Commerce, the Greater Miami Chamber of Commerce, Association for Manufacturing Excellence, and the New York Inventor Exchange.
Visit the worldpatentmarketing.com website and find out how to patent an invention. Contact us at (888) 926-8174.