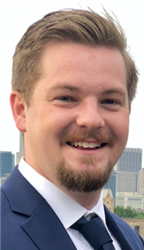 "Joe brings an in-depth understanding of specialized healthcare markets to our office in Chicago," says David Fiske, Senior Vice President in the Chicago office. "This makes him a valuable addition to our expanding production team."
CHICAGO (PRWEB) August 16, 2018
Worldwide Facilities, a national wholesale insurance brokerage and managing general agent, has announced that it is appointing Joe Carlson as Vice President, Healthcare at its Chicago office.
Prior to taking on this role, Carlson served as the Director of Healthcare and Non-Profit Risk for Insureon.
Working hard to strengthen carrier relationships, Carlson secured access to niche markets, expanded carrier market availability, and created extensive industry-specific programs to address the needs of more specialized business classifications.
In this position, Carlson will be instrumental in expanding Worldwide Facilities' healthcare unit in Atlanta, and allow the company to deliver healthcare specialization and expertise to its clients in the Midwest.
"I'm very happy to accept this new challenge," Carlson says. "Worldwide Facilities is a dynamic, growing company and I'm looking forward to strengthening our relationships and making a positive impact."
"We're confident our agents and brokers will benefit greatly from Joe's expertise," says Jordan Connelly, Senior Vice President in the Worldwide Facilities Atlanta office.
"Joe brings an in-depth understanding of specialized healthcare markets to our office in Chicago," adds David Fiske, Senior Vice President in the Chicago office. "This makes him a valuable addition to our expanding production team."
About Worldwide Facilities, LLC
Worldwide Facilities is a national wholesale insurance broker and managing general agent that has been in business since 1970. Its brokers and underwriters are industry leaders providing expertise in a wide range of specialty lines, as well as extensive contacts with carriers domestically and overseas. For more information, please visit wwfi.com.