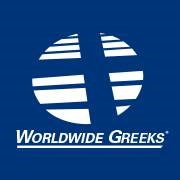 "We are excited to provide people a space to share their love of all things Greek. People can ask questions, share their experiences, and meet other like-minded people who also love Greece and everything that goes with it."
BOSTON (PRWEB) March 16, 2021
WorldwideGreeks.com has just launched as a free online forum, giving people the opportunity to share and discuss Greek food, travel, traditions, history, and mythology. Community members will be able to share information with one another, while also giving people a chance to ask any questions they may have about anything Greek.
WorldwideGreeks.com was founded in 2005 originally as a social media website. It has since evolved into a Greek forum community for everyone, whether you are Greek, married into a Greek family, are traveling to Greece, or simply love the Greek culture. You will have a chance to discuss your love of all things Greek, no matter what your background is, while participating in the community.
Nick Stamoulis, founder of WorldwideGreeks.com, said about the new community, "We are excited to provide people a space to share their love of all things Greek. People can ask questions, share their experiences, and meet other like-minded people who also love Greece and everything that goes with it."
The purpose of WorldwideGreeks.com is for people that are interested in Greek food, Greek travel, Greek traditions and Greek culture to share photos and create meaning discussions that will help and inform people. Free registered members can talk about anything they want feedback on from where to stay in Greece, to local places to eat Greek food, sharing Greek recipes, cultural questions, and more.
WorldwideGreeks.com is owned by the same company that owns and operates the top Greek website in English, GreekBoston.com. It offers people a place to have friendly, public discussions about all things Greek.
FOR MORE INFORMATION:
https://www.worldwidegreeks.com/
https://www.facebook.com/WorldWideGreeks/
https://twitter.com/worldwidegreeks
https://www.instagram.com/worldwidegreeks