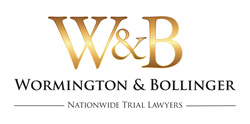 DALLAS (PRWEB) November 19, 2019
The attorneys at Wormington & Bollinger have filed a product liability lawsuit against Prometheus Laboratories, Inc., the manufacturer of anti-gout medication Zyloprim (allopurinol) (Turner, et al v. Prometheus Laboratories, Inc; Cause No. 19STCV26461 in The Superior Court of California, County of Los Angeles). This prescription medication is made and marketed by the San Diego-based pharmaceutical company, Prometheus. Plaintiff alleges in the lawsuit that Prometheus failed to fully warn consumers and physicians of the harmful side effects of Zyloprim, including Stevens-Johnson Syndrome (SJS) and Toxic Epidermal Necrolysis (TEN).
Plaintiff's Complaint alleges that SJS and TEN are extremely serious conditions that are often times fatal or result in catastrophic permanent injuries. Both can be caused by a reaction to a specific medication, such as drugs used to treat gout. Allopurinol is a known cause of SJS and TEN, yet Prometheus failed to warn consumers of important information concerning this potential side effect.
The firm represents clients on cases across the nation involving SJS and TEN. The firm is currently accepting cases of SJS and TEN caused by Zyloprim, Allopurinol, Lamictal, Lamotrigine, Toradol, Ketorolac, Bactrim, Advil, Motrin, Tylenol, Ibuprofen, Aspirin, Ciprofloxacin, Amoxicillin, Zithromax, and many other drugs known to cause SJS and TEN. If you or a loved one have been injured or have been diagnosed with SJS or TEN after taking a specific medication, call 888-967-6529 today to speak with one of our experienced attorneys.
Wormington & Bollinger is a nationwide law firm specializing in complex pharmaceutical litigation. The firm has successfully resolved cases against some of the largest pharmaceutical companies in the world. Members of the firm have been selected as Thompson Reuters Super Lawyers and admitted to the Million Dollar Advocates Forum. For more information visit http://www.wormingtonlegal.com.
Contact Information:
Jeremy Friesen
Wormington & Bollinger
212 E. Virginia Street
McKinney, Texas 75069
972-569-3930
http://www.wormingtonlegal.com