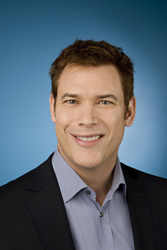 ATLANTA (PRWEB) October 29, 2020
WorthPoint Corporation, the largest online resource for researching, valuing, and preserving antiques, art, and collectibles, announced today that Scott Thomas has joined the company as vice president of marketing.
Thomas brings to WorthPoint 15 years of marketing and technology experience on a global scale. He joins the company from Kabbage, Inc., where he was head of product and brand marketing through Kabbage's recent sale to American Express. Prior to that, Thomas was senior director of brand marketing for Cox Automotive Inc., and before that, vice president of marketing at Cartoon Network, North America. Thomas has also held marketing leadership positions at HauteHouse and EarthLink.
In this new role for WorthPoint, Thomas will lead the company's marketing strategy to support business goals. He is responsible for brand management, corporate positioning, and expansion of the company's business partnerships. Thomas will also work closely with WorthPoint's technology team to refine new products and develop go-to-market strategies that attract both homeowners and professionals in the multibillion-dollar global arts, antiques, and collectibles industry.
"Scott has the right experience to help us move WorthPoint to the next level," said Will Seippel, founder and CEO of WorthPoint. "His track record of growing innovative consumer brands while staying focused on the customer experience is exactly what we need right now. If we continue to grow at the current rate, we are on track to double the size of our company in 2021."
Last week WorthPoint released business results for third quarter 2020, marking the fifteenth quarter of sequential revenue growth for the company. In recognition of that tremendous growth, WorthPoint earned a spot on the prestigious Inc. 5000 list of Fastest-Growing Private Companies in 2020. This is the fourth time WorthPoint has made the list since its founding in 2007. In August, the company was also recognized by the Atlanta Business Chronicle as part of their annual 50 on Fire competition honoring top tech companies in the Southeast. WorthPoint was awarded first place in the Consumer Products category for 2020.
About WorthPoint Corporation: WorthPoint manages the largest online resource for researching, valuing, and preserving antiques, art, and collectibles. The company's suite of offerings on WorthPoint.com includes a Price Guide, a resource gallery for identifying maker's marks, autographs, patterns, and symbols (M.A.P.S.), and a digital Library with over 1,100 books on collectible topics. Through data aggregated from online marketplaces including eBay and leading auction houses, WorthPoint empowers the antiques and collectibles industry by providing a steady stream of new data each month, building on 545 million archived prices and more than 2.4 billion images to improve pricing transparency for sellers and buyers. Based in Atlanta, WorthPoint has subscribers on six continents.