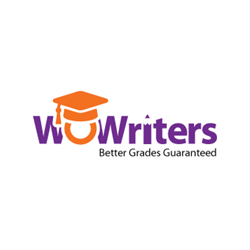 WOWriters announces valuable annual and half yearly subscription plans for Homework Assistance
CHICAGO (PRWEB) September 05, 2018
Getting help with assignment is now easier than ever, thanks to the comprehensive range of assignment writing services provided by WOWriters. The company's latest offer is a set of annual and half year subscription plans which allow overloaded and occupied students to have an unlimited amount of coursework completed by academic professionals on an urgent basis.
With the announcement of their latest and most tempting offer to date, WOWriters has also revealed mega discounts on the annual and half-yearly subscription plans for a limited time only.
The half-year subscription plan which is ideally suited for completion of unlimited assignments over the period of a semester or single academic term, is available for a flat sum of $600 instead of the original price of $1000. Students can subscribe to the yearly plan, which is also inclusive of the thesis/dissertation/final project services, for a flat sum of $1000 only, reduced from the original price of $2000.
It has been observed that according to the current global academic curricula structures, students are expected to complete an overwhelming amount of course load during their high school, college and university education.
Even the most hardworking and conscientious students find that the urgency and hassle of completing multiple complex assignments for a range of academic subjects is an extremely stressful liability.
At the present time, students' lives extend beyond the completion of academic coursework to include important career development activities and part-time jobs to pay for college tuition. Additionally, students must have time to study for ongoing assessments and exams in order to pass their respective academic courses.
This load of student responsibilities is only made heavier by the fact that assignments and coursework are also graded on a scale which ultimately determines whether the student can pass the overall course himself. With the pressure to perform exceptionally well on all coursework assignments and projects, most students are unable to deliver the expected results and as a result, their academic performance declines.
WOWriters has therefore developed a comprehensive solution for students enrolled in any academic program around the world. For a flat fee paid up front, students can benefit from all-inclusive yearly or half yearly subscription plans for any and all academic coursework.
In order to properly utilize the service, students are requested to share their annual academic calendar. Students must also confirm that all assignments completed under this plan belong to the individual who has subscribed for the plan only. Terms and conditions apply in case of disbursement concerns or cancellation prior to completion of the Minimum Commitment Term.
About the Company: WOWriters is an experienced assignment services company that has worked successfully in the field of academic help for over 7 years. The company's success is driven by comprehensive international reach, innovative solutions, and hard work towards achieving its target goals. It employs a team of Masters and PhD level writers to ensure that highly qualified native language experts work on each assignment to complete it to perfection. Students can check their assignments via Turnitin software before submitting it to the instructors. WOWriters guarantees 100% original content, prompt delivery of all orders, and plagiarism-free writing, detected through Turnitin software for authenticity of the work.