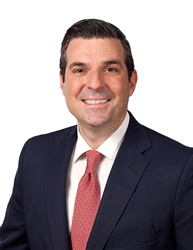 We had a very aggressive timetable for this program, and Instec's fast-track approach to implementation had us up and running ahead of schedule.
NAPERVILLE, Ill. (PRWEB) November 18, 2020
Wright Specialty Insurance has implemented the Instec Policy system for its public entity and education programs. The two programs are offered in multiple states and provide tailored coverages that address the unique risks of these markets. Instec was selected for its ability to meet a tight implementation deadline and timely delivery of bureau content updates.
In June 2020, Wright announced a new public entity program supported by Munich Re Specialty Insurance, a description for the insurance business operations of affiliated companies in the Munich Re Group that offer and deliver specialty property and casualty insurance products and services in North America. The first dollar, low-deductible program targets small to medium-sized municipalities and other government entities.
Wright selected Instec's policy platform after learning of its success at sister company Arrowhead, and Instec's support for a similar public entity program. The program offers 11 different coverages and is sold in 25 states and the District of Columbia, so Wright will apply Instec's managed library of multi-line, multi-state content.
"We created the Municipality Insurance Program to provide public entities with a cost-efficient insurance offering tailored to their unique needs," said Kevin Beer, president of Wright Specialty. "We had a very aggressive timetable for this program, and Instec's fast-track approach to implementation had us up and running ahead of schedule." The project was completed in under ten weeks.
With the successful launch of the public entity program, Wright turned to Instec to provide the platform for its Education Insurance Program. Wright's Education Program is avaible in all 50 states and the District of Columbia. Wright is known as a leader in education insurance, going back to its roots over 30 years ago. The need for a new system coincided with a change in carrier partners and time was limited as renewal dates approached. Instec again fast-tracked the project and the system went into production in less than 30 days.
Looking ahead, Wright is already embarking on a third project with Instec.
"We have a longstanding reputation to uphold in the public sector and education markets," said Beer. "Instec plays an essential role in our commitment to help clients manage their unique risks more effectively and cost-efficiently."
About Wright Specialty
Wright Specialty Insurance provides property and casualty insurance programs and risk management solutions to meet the specialized needs of public and private universities, colleges and K-12 schools; and government entities. Headquartered in Garden City, NY, Wright Specialty's specialty insurance programs are offered through authorized brokers and agents.
About Instec
Instec's unique approach to systems for the insurance industry enables P&C carriers, MGAs, and MGUs to launch programs and specialty offerings from project start to first quote in as little as four weeks. With built-in bureau content and reusable business rules, Instec systems provide a platform for innovation with reduced risk. In addition, cloud-based deployment and subscription-based pricing enable insurers to test new programs at a low cost of entry and scale up affordably as the business grows. To learn more, visit instec-corp.com.