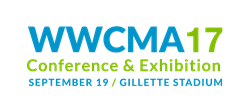 Boston, MA (PRWEB) May 11, 2017
The Worksite Wellness Council of Massachusetts (WWCMA) announces Charlie Baker, Governor of Massachusetts, and Tad Mitchell, President and CEO of Wellright as their Keynote Speakers for the 6th Annual WWCMA Conference to be held on September, 19, 2017 at Gillette Stadium.
Governor Charlie Baker was inaugurated as the 72nd Governor of the Commonwealth of Massachusetts on January 8th, 2015, after several decades of service in both state government and the private sector. Since taking office, Governor Baker has been making Massachusetts a great place to live, work and raise a family – while delivering a customer-service oriented state government that is as hard working as the people of the Commonwealth. Governor Baker believes people are policy and has appointed a bipartisan Cabinet and developed strong relationships with the legislature to work across the aisle and deliver results for our state. If Governor Baker is unable to attend the event due to unforeseen circumstances, another representative from his office will take his place.
Tad Mitchell is the President and CEO of WellRight, a leading provider of employee wellness solutions. Mr. Mitchell is the co-author of 21 Habits: A Wellness Survival Guide, and the author of 101 Challenges: Become the Best You.
"We are honored to have Governor Baker and Tad Mitchell as our keynote speakers for the 2017 WWCMA Annual Conference", states Niraj Jetly, WWCMA Education and Events Co-Chair, "We believe they will deliver outstanding presentations that will have a lasting impression on our attendees."
The WWCMA 6th Annual Conference theme is Establishing a Culture of Health: Supportive Wellness Strategies to Measure, Engage and Inspire. The focus this year will be on real life case studies from employers on their experiences with wellness programs, in addition to expert advice and research from wellness industry professionals. The conference is now open for registration and can be accessed on the Conference page of the WWCMA website.
Additional resources and information: