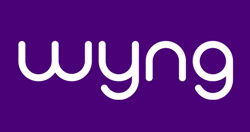 NEW YORK (PRWEB) November 02, 2022
Wyng, which provides software and solutions to earn, manage, and activate zero-party data, announced today it has successfully completed its System and Organization Controls (SOC) 2® Type 2 Report on controls relevant to Security, Availability, and Confidentiality for its brand personalization platform services.
Developed by the AICPA, SOC 2 is an internationally recognized standard for service organizations, which reflects the procedures and controls companies employ to meet the service commitments and systems requirements of their customers.
The SOC 2® Type 2 examination provides reasonable assurance to users about the suitability of the design of the company's controls placed into operation along with their operating effectiveness against the relevant Trust Services Criteria for a period of time.
"It's of the utmost importance to be a reliable partner for our clients and partners," said Jacob Borgeson, Director of Product Marketing. "For years, we've remained steadfast in our commitment to do everything we can to protect our clients' data and keep it secure."
Organizations who rely on outside vendors to perform activities that are essential to their business operations are finding a need for more trust and transparency into service providers' operations, processes, and solutions.
"Our SOC 2 report is our statement to our clients that our priority is the security and privacy of their data," Borgeson said.
Wyng chose 360 Advanced, Inc., a licensed CPA cybersecurity and compliance firm, to perform the demanding third-party examination. Other 360 Advanced cybersecurity and compliance offerings include HITRUST, ISO, HIPAA, penetration testing, and more.
About Wyng
Wyng is the world's leading privacy-first personalization solution. Built on a zero-party data API and privacy-by-design principles, Wyng makes it easy for marketers to build customer experiences that are more rewarding, relevant, and trustworthy. More than 200 brands and enterprises use Wyng to build relevance and trust with their customers. To learn more, visit https://wyng.com.
For Wyng inquiries, please contact:
Jacob Borgeson, Director of Product Marketing
marketing@wyng.com
About 360 Advanced
360 Advanced is Making Better Businesses through our cybersecurity and compliance offerings. For nearly 20 years, we've delivered integrated compliance solutions to a global base of clients in a wide range of industries, from Tech Startups to the Fortune 500. Our services include SOC, PCI DSS, Penetration Testing, HITRUST, HIPAA/HITECH, NIST, CMMC, ISO 27001, GDPR, CRPA, Microsoft SSPA, CSA STAR, FISMA, Risk Assessments, GLBA, MARS-E, FFIEC, FedRAMP, StateRAMP, and more. To learn more about us, visit 360 Advanced.
For more information on compliance solutions, please contact Jim Brennan at jbrennan@360advanced.com.
Media Contact:
Julie Butterfield
jbutterfield@360advanced.com