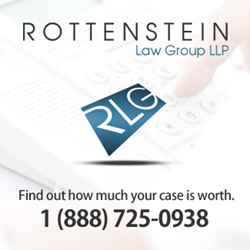 If what the defendants argue is true, then indeed it would not be proper for these cases to be tried where they were filed.
Rockville Centre, NY (PRWEB) September 19, 2014
According to a report from HarrisMartin dated September 17, the manufacturers of the embattled blood-thinner Xarelto, named as defendants in several lawsuits filed in the Philadelphia County Court of Common Pleas, have moved the court to dismiss those suits because the alleged circumstances of the cases do not have sufficient connection with Philadelphia.* The cases include, for instance, Fontan v. Janssen Research & Development, et al. (No. 140304328; Pa. Comm. Pls., Philadelphia Cty.), which was brought by a plaintiff who is a resident of Louisiana.* The defendants argue in their motion papers that there is no reason other than the plaintiffs' desire to litigate in Philadelphia for the lawsuits to be tried there.*
"If what the defendants argue is true, then indeed it would not be proper for these cases to be tried where they were filed," said Rochelle Rottenstein, principal of the Rottenstein Law Group. "That said, if the defendants want the cases out of Philadelphia simply because Philadelphia juries have been historically sympathetic to persons injured by allegedly dangerous drugs, then the argument might be disingenuous. "
In 2013, the U.S. FDA received several hundred adverse event reports submitted by individuals who claimed to have a serious adverse side effect while taking Xarelto (rivaroxaban).** Data show that the number of persons being prescribed these blood thinning drugs is estimated at about 4 million for the year.** Anticoagulants (or "blood thinners") are considered high-risk prescription drugs because they can cause excessive internal bleeding and other injuries in some patients.
Moreover, according to an article published on September 2 at medpagetoday.com, atrial fibrillation patients awaiting elective cardioversion who had their oral anticoagulant switched from warfarin to Xarelto "were half as likely to have a stroke or a heart attack during cardioversion."*** The study was published The study—"Rivaroxaban vs. vitamin K antagonists for cardioversion in atrial fibrillation," R. Cappato, et al.— was published online in the European Heart Journal.**** The report also noted, however, that four persons included in the study died.
Anyone needing more information about the potential dangers of Xarelto should visit the Rottenstein Law Group's Xarelto site at http://www.xareltoinjuryfirm.com. Representatives of the firm are available to answer any questions, and there is a confidential, no-cost claim evaluation form that can be filled out in order to determine if one has grounds to file a Xarelto lawsuit.
*"Defendants Want Out-of-State Xarelto Cases Dismissed from Philadelphia Docket." HarrisMartin, September 17, 2014. http://harrismartin.com/article/18556/defendants-want-out-of-state-xarelto-cases-dismissed-from-philadelphia-docket/
**http://ismp.org/quarterwatch/pdfs/2013Q1.pdf
***http://www.medpagetoday.com/MeetingCoverage/ESC/47466
****http://eurheartj.oxfordjournals.org/content/early/2014/08/28/eurheartj.ehu367.full
ABOUT THE ROTTENSTEIN LAW GROUP LLP
The Rottenstein Law Group LLP is a New York-based firm that represents clients nationwide in mass tort actions. The firm was founded by Rochelle Rottenstein, who has more than two decades of experience as a lawyer, to represent clients hurt by defective medical devices and medications. (Attorney advertising. Prior results do not guarantee a similar outcome.)
Contact:
The Rottenstein Law Group LLP
Rochelle Rottenstein, Esq.
100 Merrick Road
Suite 226W
Rockville Centre, NY 11570
(212) 933-9500 (office phone)
(212) 933-9980 (facsimile)
rochelle (at) rotlaw (dot) com