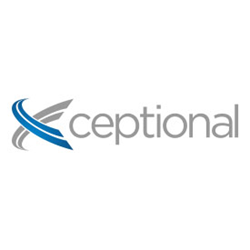 The need for this service is indisputable.
SAN DIEGO (PRWEB) August 25, 2020
Xceptional, a leading Southern California-based managed IT and network technology provider, announces a new initiative that makes its IT device monitoring (ITDM) service available as a stand-alone service. Previously, it was only included as part of the company's XceptionalCare managed IT services.
This change will make it easier for organizations to protect end-user and company devices that are utilized to access networks from remote locations.
ITDM is a scalable solution that offers enhanced security, functionality, and support. It includes antivirus and patching of a variety of OS applications. Xceptional offers this critical service for businesses that need to protect dispersed workers by creating an á la carte model where businesses can purchase monitoring for workstations, mobile phones and tablets, servers, or server OS/virtual machines as they need to.
"We are very excited to unveil this solution as a stand-alone service," said Xceptional CEO, Chris McKewon. He continued, "IT device monitoring offers flexible and reliable monitoring and baseline protection to organizations with remote workers that access networks on a daily basis."
The need for ITDM is steadily growing with the number of work-from-home employees increasing as the pandemic continues. Some providers report ITDM inquiries are up as much as 70% over last year. Mr. McKewon concluded, "The need for this service is indisputable, and we're excited to offer it to all organizations that have remote workers and need help with device monitoring and security."
About Xceptional
Xceptional is a leading provider of advanced technology and managed IT services based in San Diego, California. Launched in 2007, they serve their customers as a trusted advisor that helps streamline complex technology and cybersecurity solutions into practical applications that result in better network functionality and performance. They prioritize the client experience and specialize in helping small and mid-sized businesses reach their IT goals.