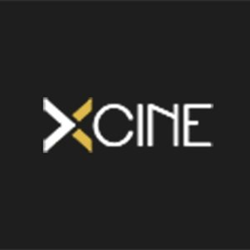 HAMBURG, Germany (PRWEB) September 17, 2019
Xcine.tv is an online video platform that allows its users to select and watch movies and tv shows at HD quality from various genres and from all time periods.
Xcine.tv is the best free online service where anyone can enjoy watching movies and tv shows. Everyone enjoys watching movies. No matter if they are alone or they are together with their friends, users of Xcine.tv can freely enjoy the high-quality online movies and tv shows.
Visitors of Xcine.tv can enjoy watching the latest Hollywood productions, films of the Golden Age of Hollywood, classic European cinema, or Asian movies. The staff of Xcine.tv managed to put together an impressive collection of feature films and tv shows, actions films and thrillers, fantasy and science fiction, dramas and melodramas, comedies, horrors, adventure and historical films, westerns, military movies,
The new website also includes a page dedicated to movie trailers. In this way, users can stay connected with the latest movie announcement and plan they movie nights ahead.
Users of Xcine.tv only need to take their computers or phones, enter the website and select the movie they like and enjoy. Also, users who don't have enough time to watch an entire movie can always pause and watch the remainder later when they have enough time. This is perfect for movie enthusiasts who are on a short break and need to relax while watching a good movie.
With Xcine.tv, every movie night is perfect. Users of Xcine.tv can invite their friends and host a movie night. Choosing the right movie to watch together with friends is not that hard. At Xcine.tv, movie enthusiasts can use the search bar and select movies based on genre, country of origin, year of production, rating, and the number of views. Visitors who are not pleased by the selected movie can turn it off and select another one.
.