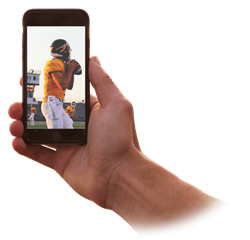 AUSTIN, Texas (PRWEB) June 04, 2020
KBMax announced today that Xenith, a leading innovator in the football helmet and equipment space, has gone live with their visual product configurator on their website. Xenith is using KBMax CPQ to drive an immersive and interactive eCommerce experience for both sales reps and customers who are buying customized protective gear. Their new team site will empower NFL, divisional, high school and youth football coaches to see and design their helmets.
"We thoroughly evaluated multiple vendors in the CPQ space and chose to partner with KBMax to transform our selling process with their visual, maintainable and robust configurator," said Jonathon Pop, Xenith Director of Digital & Technology. "People are buying in new ways. We want to meet their needs, wherever they are."
Xenith customers can also easily customize and pay for their products directly from their website. They are the first in the industry to shift to a digital-first sales experience. This real-time collaboration will result in fewer errors, shortened sales cycle, and an enhanced customer experience.
Customers' first experience with the new eCommerce capabilities will be around the launch of Xenith Shadow XR, the company's newest Top-Performing helmet, according to the 2020 NFL Helmet Ratings, and Xenith's most intelligent helmet to date.
"Xenith is another great fit for KBMax," said Joe Williams, Senior Account Executive at KBMax. "Using our visual configurator will help this innovator sell their products in a new way. We're proud to help them digitally transform the protective gear industry, the way they have transformed the on-field experience for athletes."
Through an iterative and collaborative implementation process, this project has established a strong foundation for Xenith to continue building digital-first customer experiences, a key to success for the future of their industries.
To see the new buying experience, you can go here.
About KBMax:
KBMax is redefining CPQ and eCommerce for manufacturers globally. Their product configurator can handle complex business rules, visualization, real-time pricing, CAD automation and website embedding. This end-to-end solution results in an awesome buying experience, a faster sales cycle and a more efficient manufacturing process. For more information, go to kbmax.com.
About Xenith:
Xenith creates top-rated football helmets, non-tackle headgear, equipment, and apparel designed to elevate the athlete's pursuit. Their athlete-first design approach is backed by rigorous science, engineering, and innovation which transcends laboratory testing to address on-field needs. Xenith outfits the athlete from head to ankle in a suite of performance products for playing, training, and living.
All Xenith helmets are Five-Star rated on the Virginia Tech Helmet Ratings System, and score in the "Top-Performing Group" of the NFL Helmet Laboratory Testing Performance Results. Xenith is committed to democratizing protection by making top-rated helmets, shoulder pads, and gear available at an equitable price point for anyone who wants to play football – from youth, to varsity, to the pros. Xenith's training and compression apparel give athletes the extra edge they demand to take their game to the next level.
Xenith sees football as a force for good in the community, and executes this vision with passion, purpose, and pride. For more information, please visit xenith.com.