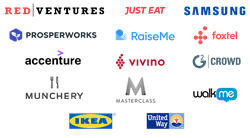 "We have found in Xplenty a unique combination of a robust, scalable technology, alongside an intuitive and easy-to-master interface."
SAN FRANCISCO (PRWEB) December 18, 2018
Xenon Ventures, an accelerator for B2B technologies, announced today that they have completed the acquisition of Tel-Aviv based cloud data integration company Xplenty Ltd. Xplenty is helping hundreds of organizations to integrate, transform and organize their data faster and more effectively than ever before, bypassing the setbacks and hassles that come with traditional ETL tools.
"We're excited to join the Xenon Ventures family of companies," said Yaniv Mor, co-founder, and CEO of Xplenty. "Together with the team at Xenon Ventures, Xplenty will be able to scale and grow and continue to provide our customers with ground-breaking data integration technology, as well as first-class support. Under the guidance of Xenon, Xplenty will continue to help organizations make better business decisions, and derive valuable insights from their data."
"The cloud-based data market is growing very rapidly and the challenges that accompany this growth are evolving as well. Integrating and connecting multiple data sources have always been tasks that data professionals spent a large majority of their time on. The Xplenty platform minimizes this time so that data professionals can focus on high-value data analysis rather than data preparation", says Jonathan Siegel, Chairman at Xenon Ventures. "We have found in Xplenty a unique combination of a robust, scalable technology, alongside an intuitive and easy-to-master interface."
Yaniv Mor co-founded Xplenty together with CTO, Saggi Neumann, and VP R&D, Moty Michaely, in 2012. They will continue to be advisors to the company following the acquisition.
About Xenon Ventures
Xenon Ventures acquires and operates early stage technology companies, with a particular emphasis on B2B SaaS solutions. Equipped with a team of highly technical leaders and seasoned operators, the company focuses on instilling business hygiene and best practices into its portfolio companies. Past and present portfolio companies include Qualaroo, Iron.io, Earth Class Mail, and Filepicker (now Filestack).
About Xplenty
Xplenty's platform allows organizations to integrate, process, and prepare data for analytics on the cloud. By providing a coding and jargon-free environment, Xplenty's scalable solution ensures that businesses can quickly and easily benefit from the opportunities offered by big data, without having to invest in hardware, software, or related personnel. With Xplenty, every company can have immediate connectivity to a variety of data stores and a rich set of out-of-the-box data transformation components.