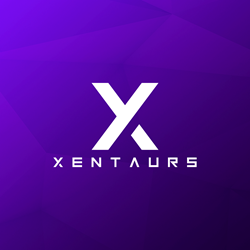 We are very proud to still have a record year, especially since we were not pursuing fast growth.
IRVINE, Calif. (PRWEB) November 04, 2019
Xentaurs, a leader in solutions that accelerate the adoption of digital transformation, continues exponential growth with their end of Q3 revenue already surpassing last year's record growth. Xentaurs has experienced a sustained growth year-over-year since its inception in 2016, with the 2019 fiscal year continuing this trend.
Xentaurs continues to evolve and expand breaking through or renewing relationships with several Fortune 1000 customers. With their focus on their newly launched Unified Offering program, which simplifies the journey to digital transformation and ensures 360 transparency, Xentaurs projects these numbers to grow even stronger in 2020.
The Unified Offering features everything partners and customers need to remain competitive, regardless of where they may be in their transformational journey and presents customers with the playbook to execute and evolve with the greatest success. Xentaurs remains focused on reaching their yearly goals and are always looking to expand their list of partnerships with some of the most elite brands in technology while attracting and hiring some of the best talents in the industry.
"This year we decided to focus on maturing and restructure the company to prepare for scale," says Joe Ancona, Regional Vice President of Sales. "We are very proud to still have a record year, especially since we were not pursuing fast growth. This speaks highly of the teams, the partnerships we developed, and the market opportunity we serve."
In addition to their new Unified Offering, Xentaurs also offers enablement and other services for partners and customers. As part of their core values, growth is built through continuous education and continuous evolution which is crucial to both company maturity and client development.
About Xentaurs, LLC
Xentaurs is a next-generation consulting agency and digital systems integrator helping businesses transform. With expertise in DevOps, Infrastructure-as-Code, Cloud and Software-Defined Infrastructure, Xentaurs empowers the traditional channel to make digital business transformation a reality. Xentaurs turns complex technology into digital solutions that are easier for businesses to consume, in essence, creating custom playbooks for digital initiatives.