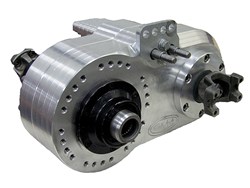 We have more than one way that our customers access our pricing.
Erie, Pennsylvania (PRWEB) August 04, 2013
The Jeep Cherokee is one example of a sport utility vehicle that comes and goes in production cycles. An integral part of this four-wheel drive vehicle series remains the drive train transfer cases installed. The TransferCasesforSale.com company has now added the XJ Cherokee transfer case online at http://www.transfercasesforsale.com/np233-transfer-case.
These assemblies are discounted for a special end of summer sale for buyers. All sale pricing announced can be viewed directly from the company website. Buyers unable to search the company database of new parts for sale can make a formal request through the customer service toll-free number at 1-866-469-1209.
"We have more than one way that our customers access our pricing," said a sales agent for the TransferCasesforSale.com company. Upgrades to the way that pricing is obtained and distributed to the buying public are now in place.
The New Process Gear company created most of the 4x4 case assemblies that are used inside of the Cherokee brand of SUVs in North America and Canada. This company has closed its doors and shortages can be reported when consumers try to find replacement parts online.
"We're one of the last places in North America still selling used NP transfer cases and refurbishing them for sale," the sales agent added. The current interest in used vehicles for the U.S. market has increased the demand for replacement cases that are not aftermarket editions.
Each Cherokee NP233 and higher case receives a review and inspection before these are shipped directly to buyers. The case units that are inspected also receive the full support of the two-year warranty program established for buyer protection this year.
About TransferCasesforSale.com
The TransferCasesforSale.com company sells, distributes and warranties all of its case assemblies sold from its resource center established online. This company has now added multiple case assemblies for Jeep, Dodge, Chevy and Ford online in 2013. The lower than average pricing that is created by company management is now known nationally thanks to the TransferCasesforSale.com website. This company retains its lead as a used and rebuilt unit seller by offering to ship each 4x4 component without a charge for freight in the United States.