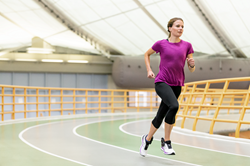 "XSENSOR is the industry leader of Intelligent Dynamic Sensing for clinicians, biomechanics professionals and consumers," said Ian Main, Founder and CTO of XSENSOR, "enabling the highest levels of comfort, performance and safety.''
CALGARY, Alberta (PRWEB) February 10, 2020
XSENSOR Technology Corporation, the Intelligent Dynamic Sensing company, is introducing a new platform to reveal surface performance and dynamic data, and adapt to actionable insights, continuously and in real-time. Intelligent Dynamic Sensing reveals data across continuous human performance, skin monitoring, sleep improvement and product design applications.
Intelligent Dynamic Sensing enables precision measurements, high-quality visualizations and rich data with AI-powered analysis. With Intelligent Dynamic Sensing, powerful software can continually capture, measure, visualize, and adapt to the sensor conditions in real-time. The Intelligent Dynamic Sensing Platform can monitor, alert and analyze data from surfaces and dynamic motion, and enables new models for better predictive diagnosis and prognosis.
"XSENSOR is the industry leader of Intelligent Dynamic Sensing for clinicians, biomechanics professionals and consumers," said Ian Main, Founder and CTO of XSENSOR, "enabling the highest levels of comfort, performance and safety.''
Intelligent Dynamic Sensing solutions are in four key areas:

Human performance — reveals accurate gait and motion data to help biomechanics professionals optimize human performance
Continuous Skin Monitoring — provides actionable information to help clinicians improve patient safety
Sleep improvement — Helps mattress manufacturers design, retailers sell, and consumers experience the best beds with the highest level of comfort
Product Design & Safety Testing — Ensures that engineers can verify that product designs have the highest levels of performance and safety
XSENSOR will feature new Intelligent Dynamic Sensing solutions over the coming months.
On February 12 –15, 2020 XSENSOR will be featuring their Human Performance solutions for Foot & Gait Measurement at the [APTA 2020 Combined Sections Meeting (CSM), the largest physical therapy conference in the country.
About XSENSOR
XSENSOR Technology Corporation lead Intelligent Dynamic Sensing enabling precision measurements, highest quality visualizations, and rich data with AI-powered analysis — resulting in optimized performance, comfort and safety.