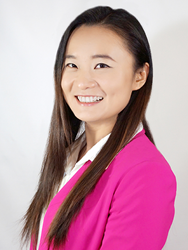 Getting this award is a great honor, it means my hard working have not been in vain. I am so happy that my work has been credited by my clients.
Seattle, WA (PRWEB) December 14, 2016
Five Star Professional is pleased to announce Yang Song, Horizon Real Estate, has been chosen as one of Seattle's Rising Star Real Estate Agents for 2016.
"Getting this award is a great honor, it means my hard working have not been in vain. I am so happy that my work has been credited by my clients," says Yang Song of Horizon Real Estate.
Five Star Professional partnered with Seattle magazine to recognize a select group of Seattle-area real estate professionals who have performed at a high level with strong client satisfaction. Yang Song is featured, along with other award winners, in a special section of the December issue.
"Most of my clients are first-time homebuyers. They come from China, or other cities. They do not have knowledge about Seattle's housing market. I provide the highest level of service to each of my clients and help them to understand the complexities of real estate, details of a mortgage, neighborhood trend, local housing market conditions and more. I spend each day committed to helping families with their purchase and making the process smooth and enjoyable," says Yang Song.
As part of the Rising Star Real Estate Agent award program, agents are measured using an objective, in-depth research methodology with significant focus on customer feedback, sales volume and overall satisfaction.
"Being honest, genuine, integrity based and doing the right things are what I find successful in this competitive business. I have the expertise, dedication and resources to guide my client through a real estate transaction. My attention to detail, and ongoing communication to help my clients to understand everything they need to know about the buying and selling process and to also help my clients to understand financing option and identical qualified lenders. Best customer service and hard work is what I am committed to as a Real estate professional. I am committed to finding the perfect dream home for my clients. Moreover, I like seeing different house and giving people ideas about how to decorate the house. Finding their dream house while introduce our beautiful city to them and make their moving smoothly," says Yang Song.
"Rising Star Real Estate Agent award winners are agents to watch. Based on their impressive sales volume, transactions and client service they show tremendous potential to excel in the profession for years to come," says Jonathan Wesser, Research Director, Five Star Professional.
About the research process:
Now entering its 14th year, Five Star Professional conducts in-depth, market-specific research in more than 45 markets across the United States and Canada to identify premium service professionals.
Five Star Professional contacts thousands of recent homebuyers and seasoned real estate professionals to identify Rising Star award candidates who are strong performers, provide superior customer service and embody professional excellence. Candidates are also evaluated on objective criteria such as experience, production levels and disciplinary and complaint history.
Real estate agents do not pay a fee to be considered or awarded. For more information, visit http://www.fivestarprofessional.com.