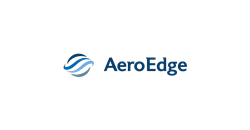 With Yellowfin, AeroEdge aviation manufacturing has reduced the time to identify an issue by 80% by using Yellowfin Signals and has reduced the time spent creating manual reports by 90%.
TOKYO (PRWEB) February 26, 2019
Yellowfin, a world-leading and innovative analytics vendor, has helped Japanese aviation manufacturer AeroEdge significantly reduce their time to insight. With faster and automated Yellowfin analytics, AeroEdge is able to identify patterns that lead to manufacturing issues and address them 80% faster, reducing their production time.
"With Yellowfin implemented, our operators now have an increased cost awareness and we have improved our business profitability, so everything has been moving in a great direction," said Shingo Yamamoto, CIO, Chief of IT Strategy Department, AeroEdge.
AeroEdge is one of only two manufacturers in the world producing low pressure turbine blades, made from a titanium-aluminum alloy, for the next-generation 'LEAP' jet engine. The precision of each blade is critical and measured to within thousandths of a millimetre. To meet these regulations at mass production volume, analytics is crucial to ensure every step of the manufacturing process is optimized.
After in-depth comparison of business intelligence and analytics platforms, AeroEdge chose Yellowfin for its ease of use for analysts and business users, reducing development time as well as enabling them to understand important metrics in real time and take effective action, fast.
In addition, Yellowfin's automated analytics product, Yellowfin Signals, automatically notifies operators of any patterns that could lead to manufacturing issues. By analyzing huge amounts of data from operators, equipment, measurement points, and arrival dates of materials in real time, Signals is able to automatically generate a list of incompatible items in the Aeroedge production workflow. As well as helping increase analysis efficiency, AeroEdge can pinpoint incompatibility from materials through to a specific date.
"Yellowfin has played a significant role in enabling AeroEdge to meet the demand of their sizeable new contract with a French aviation engine manufacturer," said Yugo Hayashi, Managing Director of East Asia at Yellowfin. "Yellowfin's augmented analytics capabilities are changing the BI market and empowering organizations to make the most of their huge volumes of data. They are now being notified of patterns in their data that they could have never uncovered with manpower alone."
AeroEdge is now a fully data-driven manufacturing business with a strong and healthy data culture among all its employees and is now exploring the use of Yellowfin Signals for predictive analysis.
"We are now considering if Signals can help us to predict incompatibility," said Yuta Uchiyama, Manager of IT Strategy Department, AeroEdge. "The core material is titanium aluminum. However, a slight variation in the content of aluminum and oxygen changes the processing performance. So, we are exploring using Signals to reduce the incompatibility ratio in the future. If Signals helps to analyze these incompatibility issues, I believe it will lead to further reduction of the manufacturing processing time and improve the product quality."
The full case study is available here.
About Yellowfin
Yellowfin is a global Business Intelligence and analytics software vendor with a suite of world-class products powered by automation. Yellowfin is continually recognized as an innovator and is No. 1 in Embedded BI by BARC. More than 27,000 organizations and more than three million end-users across 75 countries use Yellowfin every day. For more information, visit http://www.yellowfinbi.com