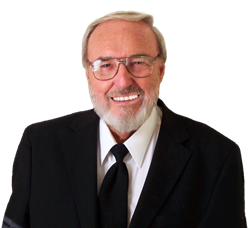 This program changes the hearts and mind of any individual. It teaches anyone how to make proper decisions BEFORE a conflict arises
ABILENE, Texas (PRWEB) July 20, 2018
Yisrayl Hawkins, Pastor, Teacher and Author in Abilene, Texas, has written an open letter this week that offers a 12-month plan to bring Peace to every nation and to every household. Yisrayl says this plan is not guesswork, but an ironclad blueprint guaranteed to work in any situation when taught and applied.
Yisrayl says all the nations need is a 12-month course to get the tensions ironed out and learn how to solve conflicts peacefully. He says if every leader would agree to this plan, and get every individual in their regions involved, it will work. Yisrayl says there are a few things that would need to be agreed to in order to have success.
"The first thing is profits for the 12 months would need to be dropped in every nation. This would allow full focus and attention to the training while all the basic needs of the people would still be met," Yisrayl says.
Yisrayl already has the training course ready to implement. He says it is proven to work and provides lengthy testimonials in the letter from various professionals who have put this program into action. Yisrayl says the Peaceful Solution Character Education Program has been tested in homes, schools, churches, businesses, prisons and many other organizations worldwide. In every situation where this program has been applied properly, peace has been generated and offers proof.
"This program changes the hearts and mind of any individual. It teaches anyone how to make proper decisions BEFORE a conflict arises," Yisrayl adds.
Yisrayl promises that this program is the only solution on Earth that will put an end to wars, any war both small and large, on a global scale. He adds that the program is a joy to learn, and the results are life changing. Yisrayl says he has representatives standing by ready to answer questions and the group is ready to implement the solution right away.
To read the open letter and get more details, go to http://peacefulsolution.org/about_pscei/12-month-proposal/
About Us:
Pioneered by President Yisrayl Hawkins, in 1994 The Peaceful Solution Character Education Incorporated began with a group of concerned parents and teachers whose keen observations led them to realize that positive character development was rapidly deteriorating in our society. Their concern prompted them to proactively embark on a mission to stop the decline and bring back positive character behaviors to society.
In 2004 The Peaceful Solution Character Education Program, authored by President Yisrayl Hawkins was successfully introduced in the United States and nine other countries.
Since that time the program has been successfully implemented in schools, prison systems, after school programs, daycare centers, apartment complexes, businesses, non-profit organizations and in the home.
Media Contact:
Rebekah Mathews or Eugenia Schoenheinz
888-613-9494