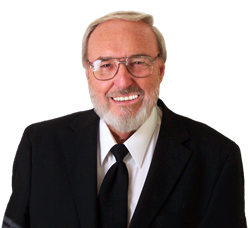 We are at a time in history like no other, and we must begin to change the way we interact with each other before it is too late. We can reverse this mess in only twelve months
ABILENE, Texas (PRWEB) August 17, 2018
Yisrayl Hawkins, Pastor, Teacher and Author in Abilene, Texas, has written an open letter this week that is a follow-up to a previous letter offering a plan to bring the world into unity through a global training program. The program focuses on character education rather than profit making. Yisrayl says teaching a person to make proper decisions should be priority.
"We should be able to see the mistake of training people to flip burgers or even perform surgeries without first teaching them to have proper conduct in their decision making skills. We see McDonald's employees brawling with customers and doctors breaking out in fights mid surgery - all on video for the world to see," Yisrayl explains. "Advanced character training changes behaviors."
Yisrayl says it is not too late for society to receive the most important training in formulating positive character. He wants the mindset shifted from making money and acquiring possessions to improving the decision making and thought processes. He says if character education was made a priority, globally for twelve months, society would begin to see a decrease in violence and crime, and peace naturally would follow. Yisrayl says the time has come where society can no longer ignore the decline in positive character.
"We are at a time in history like no other, and we must begin to change the way we interact with each other before it is too late. We can reverse this mess in only twelve months," Yisrayl says.
Yisrayl has a full blueprint to peace he says is proven to work. He offers full testimonials that show the program can work in any environment and circumstance. He is asking for replies from all leaders of nations willing to take the step towards world peace. This program will greatly benefit each nation. Yisrayl says the group is fully equipped to assist each nation to work out details in getting classes started right away. He says all classes are in English, but translators can be provided if necessary. There are even classes for those who cannot read. No individual is left out.
Call our support team at 888-613-9494 or email info(at)peacefulsolution.org.
To read this article, go to http://www.peacefulsolution.org
About Us:
Pioneered by President Yisrayl Hawkins, in 1994, The Peaceful Solution Character Education Incorporated began with a group of concerned parents and teachers whose keen observations led them to realize that positive character development was rapidly deteriorating in our society. Their concern prompted them to proactively embark on a mission to stop the decline and bring back positive character behaviors to society.
In 2004, the Peaceful Solution Character Education Program, authored by President Yisrayl Hawkins, was successfully introduced in the United States and nine other countries.
Since that time the program has been successfully implemented in schools, prison systems, after school programs, daycare centers, apartment complexes, businesses, non-profit organizations and in the home.
Media Contact:
Rebekah Mathews or Eugenia Schoenheinz
888-613-9494