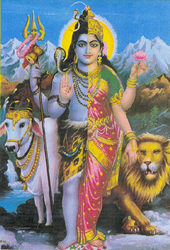 "Ayurveda is a sister philosophy to yoga. It is the science of life or longevity and it teaches about the power and the cycles of nature, as well as the elements." - Christy Turlington
Los Angeles, California (PRWEB) April 08, 2014
In this immersion, students will take a refreshing look at the Upanishadic model of the Pancha Maya Kosha and learn how they got to where they are and set the goals of where they began and how to get back there. All journeys eventually are supposed to bring everyone back to who they really are. Free of suffering is not a lofty goal, it is our birthright. For more information, please visit: http://bit.ly/1lFVG5B.
Human beings begin their journey in life by first forming their personality, quirks and all, then learn how to make decisions, some smart and others not so much. Next they begin forming sensorial likes and dislikes that begin to solidify into their vitality, immunity and radiance or ill health, mental weaknesses and emotional predictability. Finally, humans present who they are as a physical being radiating peace, love and joy or fear, anger and grief.
This then is the journey through the layers of Being: from the simple vibrations of creativity, innocence and joyousness into the blockages in their flow that manifest as emotional response factors, our mental patterns and even the shape humans manifest physically to the world, that they call "ME" Since most humans are a mix somewhere between the ideal and the predictable, each person has their own five model imprint.
Topics That will be discussed:
Foundational aspects of Ayurveda, Yoga and the Pancha Maya.
Exploring the five layers of our Beings for the purposes of integrative healing: unraveling the layers to reveal the Self.
Patterns that disrupt our five layers. Understanding how we got here.
Practical Session that includes movement, breath work, imaging, chanting and contemplation. Video of session will be provided to participants for home practice.
Recommended Reading (All available at the boutique store):
Dr. Lad: Ayurveda: Science of Self-Healing
Dr. Frawley: Yoga & Ayurveda: Self -Healing and Self-Realization
The Yoga Sutras of Patanjali: any version you like but Swami Satchidananda's version is full of stories and most enjoyable for a beginner. The first 10 sutras of Chapter One and all of Chapter Two are especially helpful.
It is recommended to the participants to bring slip-on shoes, loose comfortable clothing, writing materials, meditation shawl or blanket, yoga mat, a water bottle and flashlight.
Students are encouraged to enhance their experience to spend at least a few days at the Yoga Farm before the start of the course. This allows the participants to rest, re-energize and be nourished by the ashram environment body and mind to then bring their study feeling relaxed and refreshed.
About Arun Deva
Arun Deva is a Diplomate in Ayurveda, an Ayur*yoga Therapist and a Vinyasa Krama certified yoga teacher. Arun started his studies of both yoga and Ayurveda as a child growing up in India and has made his home in Los Angeles for over 30 years now. He is the founder of Arunachala Yoga & Ayurveda and teaches workshops and classes internationally, is the author of numerous articles and has appeared on various TV and radio shows and has taught at various yoga & Ayurevda Events and Conferences. He also currently serves as Secretary for CAAM (California Association of Ayurvedic Medicine) and is on the Standards Committee of NAMA (National Ayurvedic Medcine Association). He has a clinical practice in West Hollywood, CA for consultations, treatments, panchakarma, and yoga therapy.
In 1971, Swami Vishnudevananda returned to California and founded the third ashram in the young Sivananda International organization: the Sivananda Ashram Yoga Farm on 40 acres of land located in the Gold Country of the beautiful Sierra Nevada Foothills in Northern California. The non-profit, non-sectarian ashram offers yoga classes, retreats and teacher training courses for students of all abilities. For more information, please visit sivanandayogafarm.org. Yoga retreats are also offered in Yoga Vietnam.
The ashram also offers a Yoga Nidra course as well as jyotish (vedic astrology) classes. Registration is currently open. For more details, please visit http://www.sivanandayogafarm.org or call (530) 272-9322/(800)469-9642.
"Swami Sivananda of Rishikesh taught Yoga-Vedanta, which came to the West through his many disciples like Satchidananda, Vishnudevananda, Ventakeshananda and Jyotirmayananda. The Sivananda Yoga Vedanta centers founded by Swami Vishnudevananda teach regular programs on Yoga-Vedanta and with references to Ayurveda as well. I have done many programs with this organization and find it to be the best Yoga training group in the west." - Dr. David Frawley