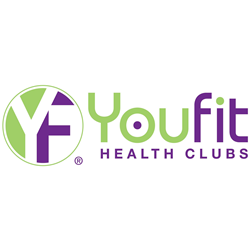 PHILADELPHIA (PRWEB) January 04, 2021
Youfit Health Clubs is thrilled to welcome members back to the Youfit – Olney Ave. location in Philadelphia following the location's temporary closure due to COVID-19. The popular health club, which officially reopened today, is located at 101 E Olney Ave #134 in the One & Olney Shopping Center.
Following an order from Gov. Tom Wolf in mid-December, Pennsylvania imposed additional restrictions to curb the spread of COVID-19, including the temporary closure of gyms. Youfit halted its operations in Philadelphia during that time in compliance with the governor's order. Now that the restrictions have lifted, Youfit – Olney Ave. is excited to reopen its doors and welcome back members.
All Youfit locations across the nation are enforcing strict health and safety protocols to protect members as they work on their fitness goals. Precautions include the following:

Each and every Youfit Health Clubs location undergoes deep cleaning and regular stringent sanitizing that includes the disinfecting and maintenance of all equipment, surfaces, and facilities.
The clubs have implemented social distancing guidelines to keep staff and members safe. This includes creating greater distance between machines and the implementation of no contact check-in and membership enrollment processes.
YouGX Group Fitness classes are operating at select locations. Classes have been redesigned with spacing to encourage social distancing, hand sanitizing is required, attendees must bring their own towels, and classes may be a bit shorter to allow ample time for cleaning and disinfecting between each class. Members can check their local club for when classes will resume, and they can also still work out at home by accessing YouGX classes on Facebook Live.
A new membership code of conduct is in effect.
The Youfit team has been fully trained on these new policies and procedures.
Members will receive further communication on their specific clubs through email and text if they have opted in. Additional information is available on the Youfit website, social media channels and at each club.
About Youfit
Youfit Health Clubs is a gym that's about one thing only: You. Founded in 2008, Youfit offers affordable gym memberships at state-of-the-art facilities to help members get the most out of life.