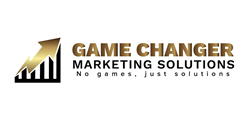 "Today's marketing doesn't need to be overwhelming or create a headache. It's a matter of working with someone who understands it and can help your business excel in it. That's exactly what I specialize in and the mission of Game Changer Marketing Solutions
HONOLULU (PRWEB) June 10, 2021
If there's one thing that sets millennials apart in the business world it's that they have a keen understanding of marketing in today's digital age. One person who has excelled in this area is Cassi Manner, a 24-year old who is celebrating two years of running the leading marketing agency in Hawaii, called Game Changer Marketing Solutions. As a young female entrepreneur, she continues to break through barriers and lead her company to the top. Along the way, she's using her marketing skills to take her clients with her.
"I'm thrilled that my hard work has paid off and Game Changer Marketing Solutions is thriving," explains Cassi Manner, owner of the company. "Many people find it intimidating to navigate today's digital world in order to market their business, but it's all I've ever known, so I am comfortable with it."
No stranger to digital media success, Manner is a social media expert, model, and blogger, who has an Instagram following of over 450,000 people. She is a freediver who blogs about freediving in Hawaii, as well as health, travel, fashion, fitness, and more. She is able to use the power of today's digital media world to help herself, and her clients, reach more potential customers, stay in contact with their current customers, and increase brand awareness.
What sets Game Changer Marketing Solutions apart is Manner's knowledge on using digital media. Her team focuses on providing such solutions as expert web design and search engine optimization, social media management, brand awareness, email newsletter management, and photo and video content creation.
Millions of people begin their search for products and services online. They use the Internet to find information, read reviews, see videos, learn about companies, and more. In order for businesses to tap into the power of that audience it's important that they understand the various ways to reach their potential customers, and how to turn them into buyers. Online is also an important way to help brand a company and bring a business to life, with also providing the ability to interact with consumers.
"Today's marketing doesn't need to be overwhelming or create a headache," adds Manner. "It's a matter of working with someone who understands it and can help your business excel in it. That's exactly what I specialize in and the mission of Game Changer Marketing Solutions."
Manner's marketing agency in Hawaii has soared to the top, under her leadership, where she shares everything she knows and understands about today's digital market. The agency offers a full range of marketing management solutions for all types of businesses, both in Hawaii and around the globe. She has worked with clients in such fields as health, fashion, and lifestyle.
To get more information about Game Changer Marketing Solutions, visit the site at: https://www.gamechangermarketingsolutions.com
About Game Changer Marketing Solutions
A full service marketing agency based in Hawaii, Game Changer Marketing Solutions helps companies navigate today's digital media world. Founded by Cassi Manner, a 24-year old digital media expert and blogger, the company works with companies around the world. To get more information, visit the site at: https://www.gamechangermarketingsolutions.com [https://www.gamechangermarketingsolutions.com __title__ ]
###