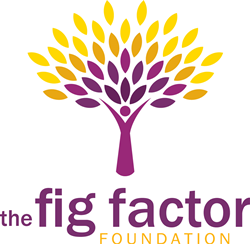 "This is our fourth and biggest consecutive year celebrating young Latinas. We were so blessed and overwhelmed with the positive responses from those who followed us for seven hours hearing wonderful advice and tips to empower the next generation of Latina leaders."
NORTH AURORA, Ill. (PRWEB) April 17, 2020
In 2017, the nonprofit Fig Factor Foundation presented its first Young Latina Day in Aurora as a way to celebrate the positive achievements of Hispanic girls and women. Several other Illinois cities joined in the following years making proclamations. This year's event grew to include Springfield, Cicero and 13 countries to present a successful global virtual outreach.
On April 11, Facebook visitors celebrated Young Latina Day around the world as they watched 50 speakers known as "inspiration agents" as well as the foundation's board members and graduates from the United States, Mexico, Italy, France, Germany, Netherlands, Sweden, United Kingdom, Belgium, Colombia, Spain, Portugal and Canada. The event is one of many activities the foundation presents as it strengthens its mission to provide educational leadership platforms, mentorship and meaningful empowering activities to Latinas ages 12 to 25. So far, the foundation has 157 graduates.
The event attracted 24,491 people and garnered 12,500 FB views, 978 comments and 217 shares.
Hosting the event was Luz-Marie Caro, the foundation's vice president and Jacqueline S. Ruiz, the foundation's creator.
"This is our fourth and biggest consecutive year celebrating young Latinas," said Ruiz. "We were so blessed and overwhelmed with the positive responses from those who followed us for seven hours hearing wonderful advice and tips to empower the next generation of Latina leaders."
Foundation Board Member Leonor Gil appreciated the enthusiasm and wisdom the inspiration agents shared with their audience.
"History was made on April 11, 2020!" Gil said. "We set a precedence and left our footprint in 13 counties for Latinas around the world. I take pride in being a board member of an organization that is impacting Latinas globally!"
The event also encouraged visitors to donate to the foundation. People can still donate through this link.
The celebration would not be possible without the generous support of the following marketing partners: Hispana Emprendedoras, Today's Inspired Latina, Mexican Cultural Center-DuPage and Ollin Technology. The foundation also thanks the following sponsors: Northern Trust, Medhat Sbeih-State Farm Insurance, Ramos Tax & Services—Illinois, Marsal-Avila Law Group, Ponce-Reyna Agency/Farmers Insurance and ABConsultants, Inc.
"I want to thank everyone who took part in our magical celebration," Ruiz said. "It was a day full of inspiration, magic, and the positive elevation of young Latinas all over the world."
For more information about the Fig Factor Foundation, visit http://www.thefigfactor.org.
About Fig Factor Foundation:
The Fig Factor Foundation's mission is to become a powerful catalyst for Latinas aged 12 to 25 to pursue their dreams by providing educational leadership platforms, mentorship and powerful experiences through a context of sisterhood. It was founded in September 2014, after six months of hard work to assemble the team, the program, build infrastructure and raise initial funding. Their positive impact was immediately felt at smaller local events and provided the impetus to grow. The foundation's goal is to implement the program nationwide before expanding globally. Learn more about the foundation at http://www.thefigfactor.org.